Voltage Tester UNI-T UT22B-EU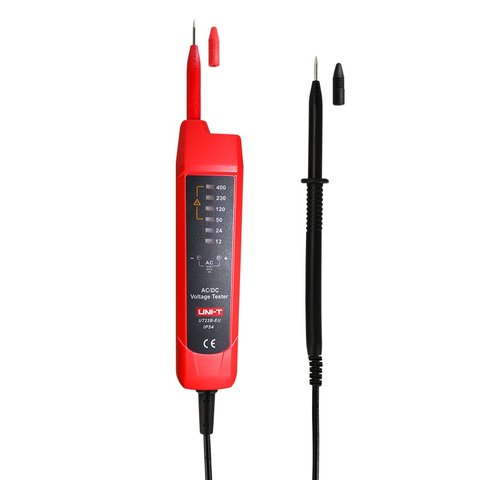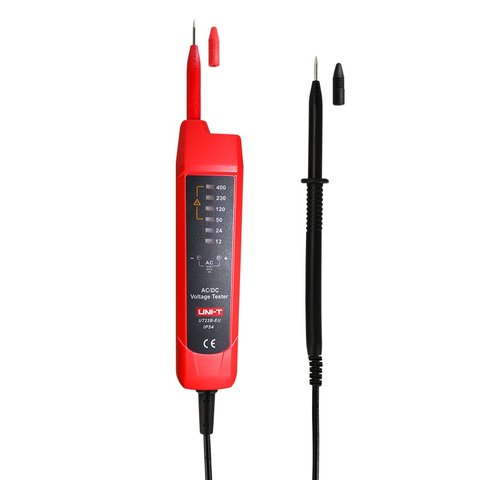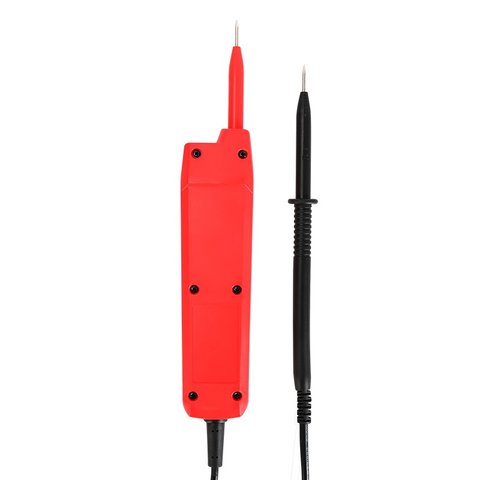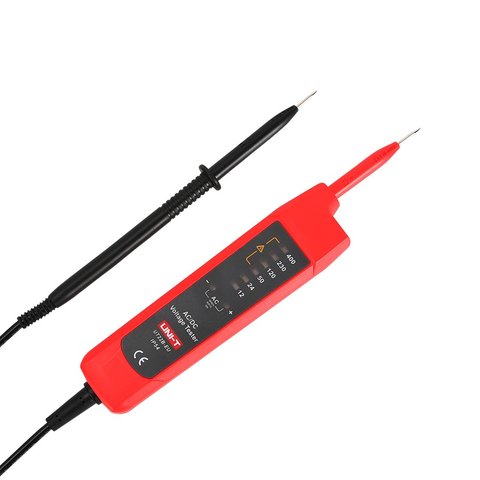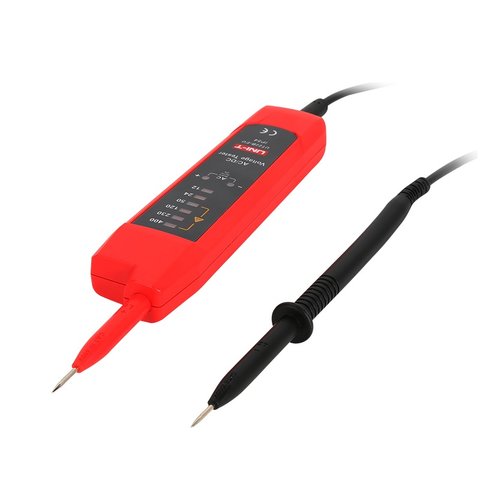 0.15 kg
Warranty: 24 month (s)
The device designed for measuring AC/DC voltage (indicated with LED lights). Does not require any battery.
UNI-T UT22B-EU is an easy-to-use voltage tester designed to measure AC/'DC voltage. This device is IP54 rated, and designed to withstand a 2-meter drop.
The great thing about UNI-T UT22B-EU tester is that it does not require any battery, its power is supplied by the voltage being tested.
Features
Automatic indication of AC/DC voltage
Automatic indication of DC voltage polarity.
LED lights turn on when voltage is detected.
Hazardous voltage indicator.
Does not require any battery.
Technical Specifications
Voltage Indication (AC/DC)
12 V, 24 V, 50 V, 120 V, 230 V, 400 V
(LED lights)
Frequency (AC)
50 Hz-60Hz
Drop Test
2 m
Power
powered by external source
Dimensions
116 mm × 33 mm × 22 mm
Weight
150 g
User Manual

Download UNI-T UT22B-EU User Manual.
Package Contents
Voltage Tester UNI-T UT22B-EU — 1 pc.
User Manual — 1 pc.

Multifunction Voltage Tester UNI-T UT15B

Voltage & Continuity Tester UNI-T UT18C

Multifunction Voltage Tester UNI-T UT15C