AOYUE 937+ Soldering Station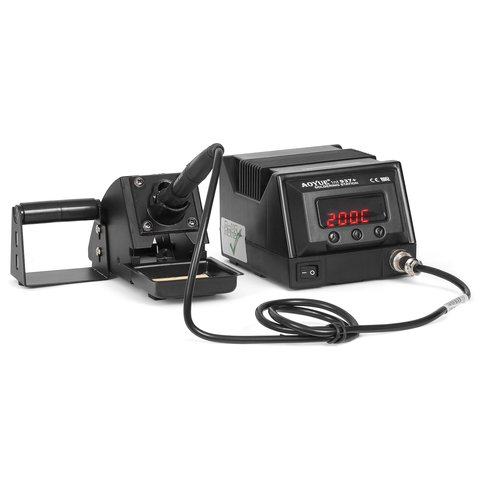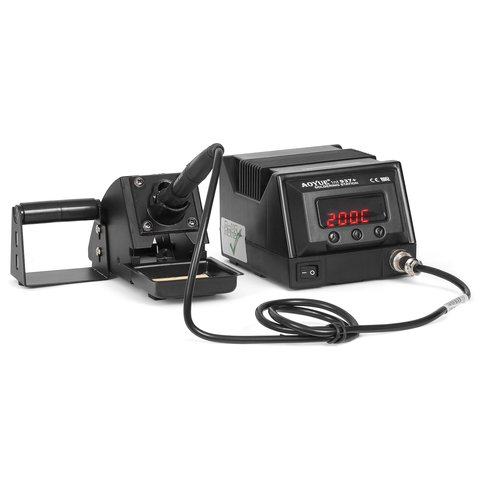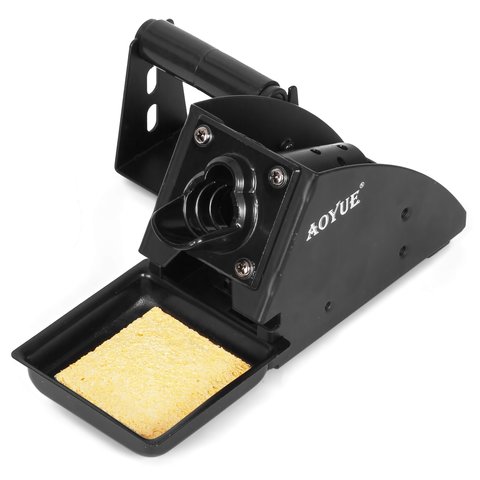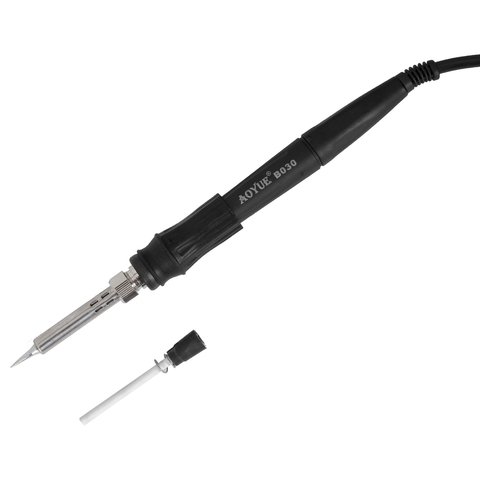 2.6 kg
220 V
Warranty: 12 month (s)
Adjustable thermostat, digital indication. Digital display reflects actual fixed temperature.
Soldering station AOYUE 937+ with adjustable thermostat and digital indication.
Features
Microprocessor control of soldering station AOYUE 937+ provides temperature setting high stability during whole operation.
Discrete temperature control enables to set temperature mode easily with 1˚C accuracy.
Predetermined temperature is imaged on digital display. This enables the operator to control temperature mode permanently that enhances sensitive to overheating elements and equipment disassembling reliability.
Reset function enables, if necessary, to reset actual station settings.
Ceramic heating element is produced according to Japanese technology using the newest materials to ensure soldering iron tip fast heating to operating temperature and long life usage.
Temperature sensor with platinum spatter is built into heating element maintaining constant and precise temperature.
Soldering iron Aoyue-I is packed with standard bit.
Design of AOYUE 937+ enables to place on one working space two stations, fixed one on another.
Antistatic performance enables working with static-sensitive components.
Technical Specifications
Soldering station
Temperature range
200 ˚C- 480 ˚C
Temperature control
Sensor, discrete
Temperature stabilization
+/- 1 ˚C
Temperature indication
Digital
Power consumption
45 W
Operating voltage
220 V
Soldering iron plug
5-pins
Dimensions
140 × 80 × 120 mm
Soldering iron
Tip to ground resistance
2 Ω
Tip to ground potential
2 mV
Power voltage
24 V
Power consumption
50 W
Heating element
4-pins, ceramic
Packed with standard bit
Aoyue-I
Total length (without cable)
190 mm
Soldering iron weight
55 g
Package Contents
Soldering station Aoyue 937+ – 1 pc.
Soldering iron Aoyue Net B001 – 1 pc. 
Spare heating element – 1 pc.
Soldering iron stand – 1 pc.
Manual – 1 pc.
Compatible Soldering Tips
| | |
| --- | --- |
| Power | |
| Heater type | |
| Control type | |
| Soldering iron voltage | |