Infrared Thermometer UNI-T UT305A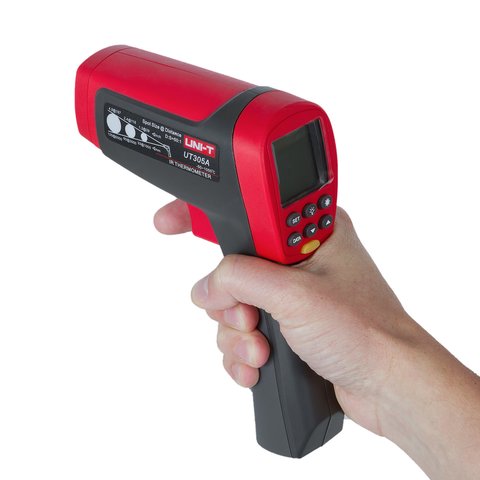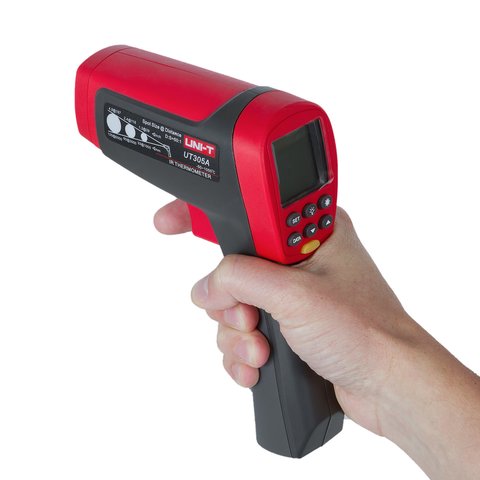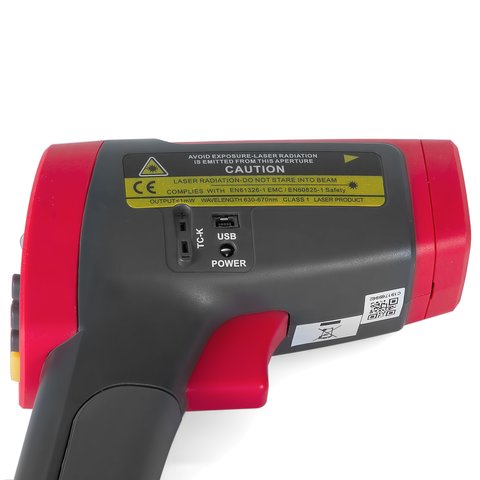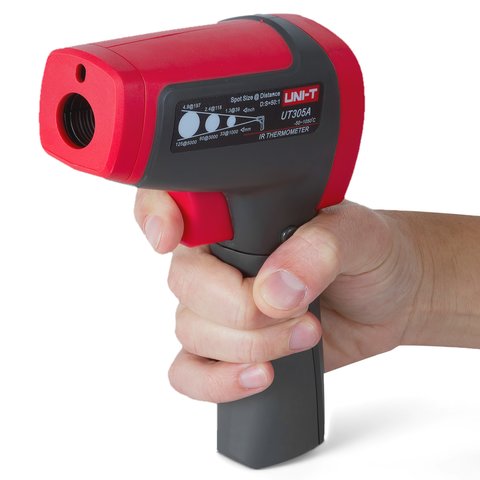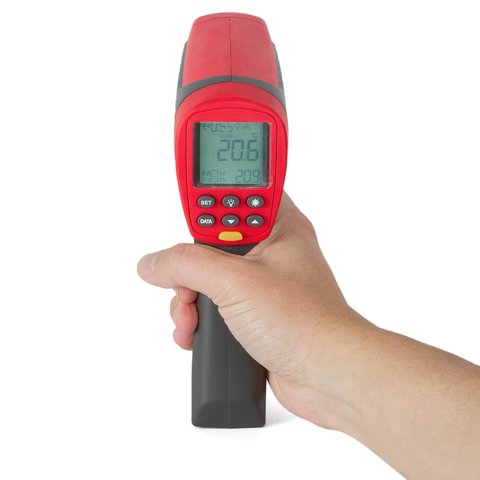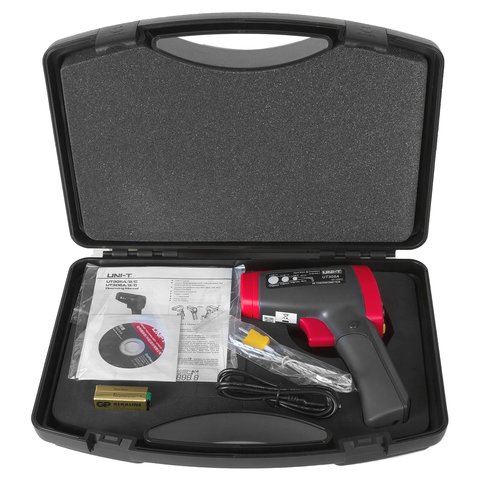 1 kg
Warranty: 24 month (s)
An infrared pyrometer for temperature measurements within the range from -50°C to 1050°C. ºC/ºF selection.
This infrared pyrometer measures temperature within the range from -50 to 1050 ºC in ºC or ºF.
This infrared ihermometer is NOT a medical device. However, you can use it to measure a person's body temperature. To do this, you need to select empirically and set the emission factor in the settings (it's in the range 0.6-0.9 for the human body).
You should always maintain safety and security while working:
make sure the laser beam don't get into your eyes;
don't let children play with the device;
don't use the device near surfaces that could reflect the laser beam into anyone's eyes.
Features
Temperature range -50 to 1050 ºC
Data logging (up to 100)
Electricity cut off memory
Laser switch
Search option
Low and high alarm
Data Hold function
˚C/˚F selection
T-C thermocouple measurement
USB data transfer
Max/Min/Dif/Avg measurements
Tripod mount
Sleep mode
Low battery indication
Comparative Specifications
Technical Specifications
Display
LCD with backlight, 38 × 33 mm
Temperature
Range
-50 ºC ~ 1050 ºC
Accuracy
±1.8 ºC or ±1.8%
Resolution
0.1 (when < 10 ºC - 0.2)
Repeatability
±0.5 ºC or ± 0.5%
Distance to spot size
50:1
Response time
250 mS (95% of reading)
Spectral response
8 µm to 14 µm
Laser power
Class 2(II) operation
Output <1mW
wavelength 630-670 nm
Emissivity
Digitally adjustable from 0.10 to 1.00 by 0.01
Power
USB, power adaptor or 9V battery (NEDA 1604, 6F22 or 006P)
Dimensions (H × W × D), mm
200 × 130 × 53
Weight, g
320
Package Contents
UT305A infrared pyrometer
Software
Power adaptor
USB cable
Manual
Note! Batteries are not included in the package.
| | |
| --- | --- |
| Max. temperature | |
| Min. temperature | |
| Optical resolution | |
| Regulated compensation factor | |