New RELIFE Soldering Pastes in the Range!
We've got a few new items in a flux paste category!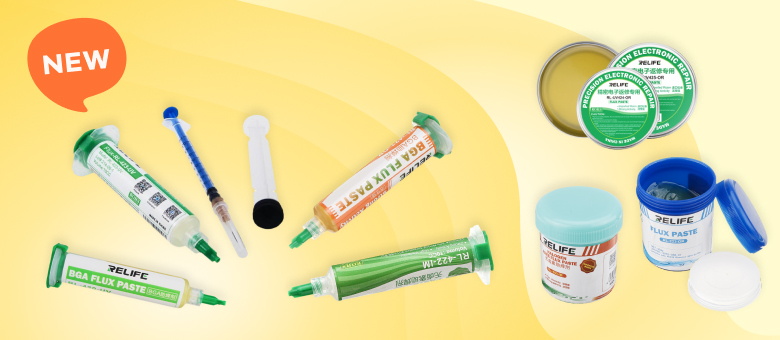 Now we offer pastes manufactured by RELIFE. Depending on its application, they may be lead-free, insulating, gel-like, liquid, etc. Fluxes may differ a little, but they have one thing in common. Every paste provides high quality and rapid soldering of mobile phones, processors and other electronic components.
While choosing a flux, keep in mind that our technical support is always ready to help you!