New RIGOL DS1202Z-E Digital Oscilloscope in Stock!
Meet the brand new RIGOL DS1202Z-E dual-channel digital oscilloscope! This model features the increased 200 MHz bandwidth and up to 24 Mpts memory depth - even better than specifications of other bestselling models. The oscilloscope also has a 1 GSa/s real-time sample rate, 7-inch WVGA TFT LCD and up to 30,000 waveforms/sec capture rate.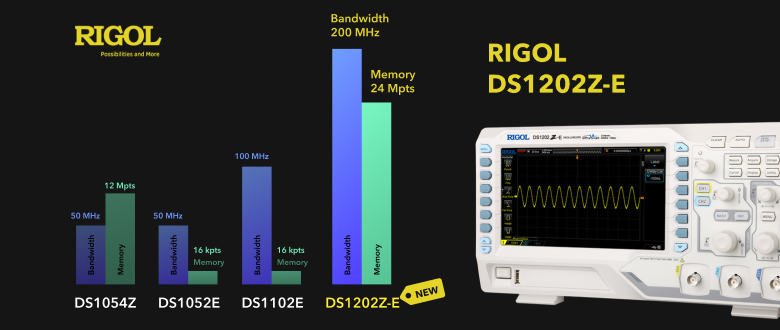 Watch the video to find out more!