Temperature Controlled Soldering Iron Goot PX-201
No results found for your request.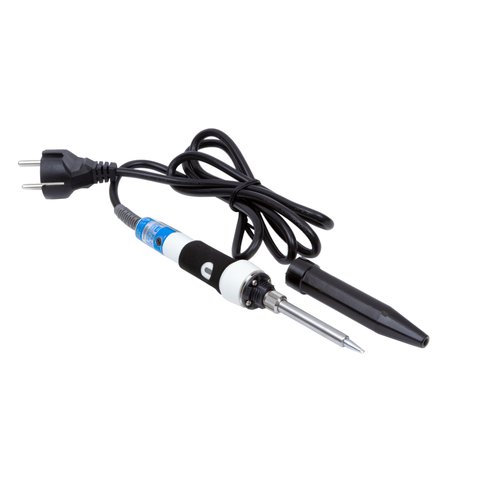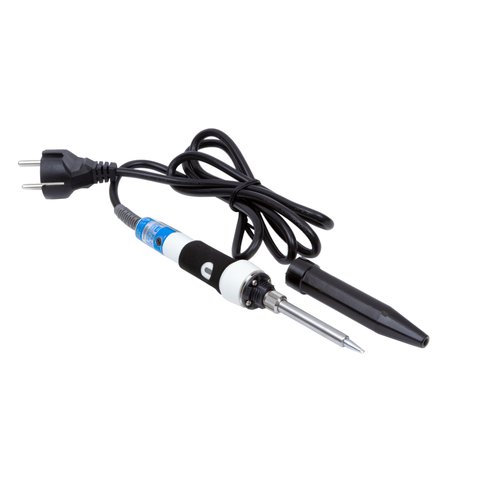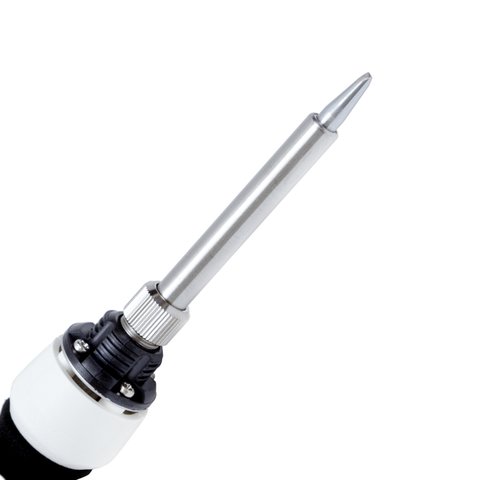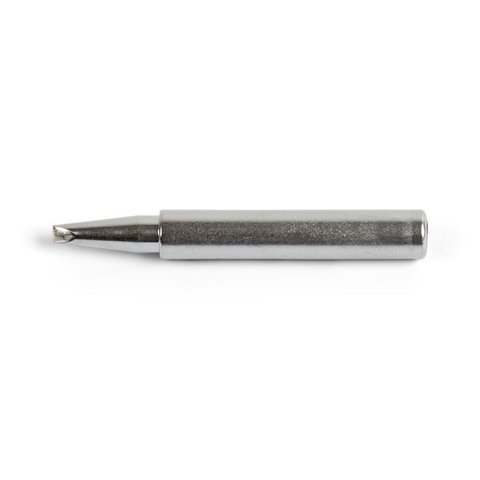 Availability in stock: HK
---
---
Compact and lightweight soldering iron with high output ceramic heater (70 W). Temperature setting range from 250°C to 450°C.
Soldering iron or soldering station – what to choose? This question should no longer bother you. The convenient and compact soldering iron Goot PX-201 with the power and functionality of the soldering station will take care of everything.
The Goot PX-201 is equipped with temperature control and a ceramic heater. This soldering iron is powerful enough (70W) to be used even with lead-free solders. This is why the Goot PX-201 is suitable for almost any type of soldering work, including mounting and dismounting of SMD components.
You control the temperature now! The device handle has a controller that allows you to set the desired soldering temperature in the range from 250 °C to 450 °C. Besides, the soldering iron features temperature stabilization function, so in case of any deviations, the temperature returns to the set within only a few seconds.
The Goot PX-201 soldering iron is designed for the field works. It is lightweight, compact, and fits in any handbag or case. Therefore, unlike the soldering station, you can easily carry it around with you. The package includes a heat-insulating cap that fits onto the soldering iron body. Now you no longer have to wait for the soldering tip to cool down – simply put the cap on, and you're good to go. The Goot PX-201 will also be very handy in any workshop or workplace.
The Japanese manufacturer Goot guarantees quality, durability, and high productivity of the work performed using the station, and we provide a 1-year warranty on this device. Moreover, the Goot PX-201, as a device of such functionality, is more than affordable.
Features
High output Goot PX-20H ceramic heater (70 Watts)
Lead-free applicable
Accurate control of the tip temperature
Temperature control in the handle for easy adjustment
Ergonomic handpiece grip
Light and comfortable to use in the field or on the workbench
Wide variety of tips available
Power monitor lamp to indicate when power is on
Technical specifications
Voltage
220-240 V AC
50/60 Hz
Power Consumption
70 W
Temperature Setting Range
from 250°C to 450°C
Insulation Resistance (500V DC)
over 100 MΩ
Temperature Control
PID controller
Length
210 mm (w/o cord bushing)
Weight
approx. 90 g (w/o cord)
Video
You'll find even more video reviews in the Video tab. Go and check it out!
Package Contents
GOOT PX-201 Temperature Controlled Soldering Iron — 1 pc.
Soldering Tip — 1 pc.
Compatible soldering tips
| | |
| --- | --- |
| Power Consumption | |
| Power Supply | |
| Temperature stabilization | |
| Управление | |