AOYUE Int 732 Infrared Rework Station Review
The size of preheater is very important when choosing a soldering rework system. In this review I am going to tell you about AOYUE Int 732 infrared rework station, which is ideal for reworking motherboards and notebook PCBs.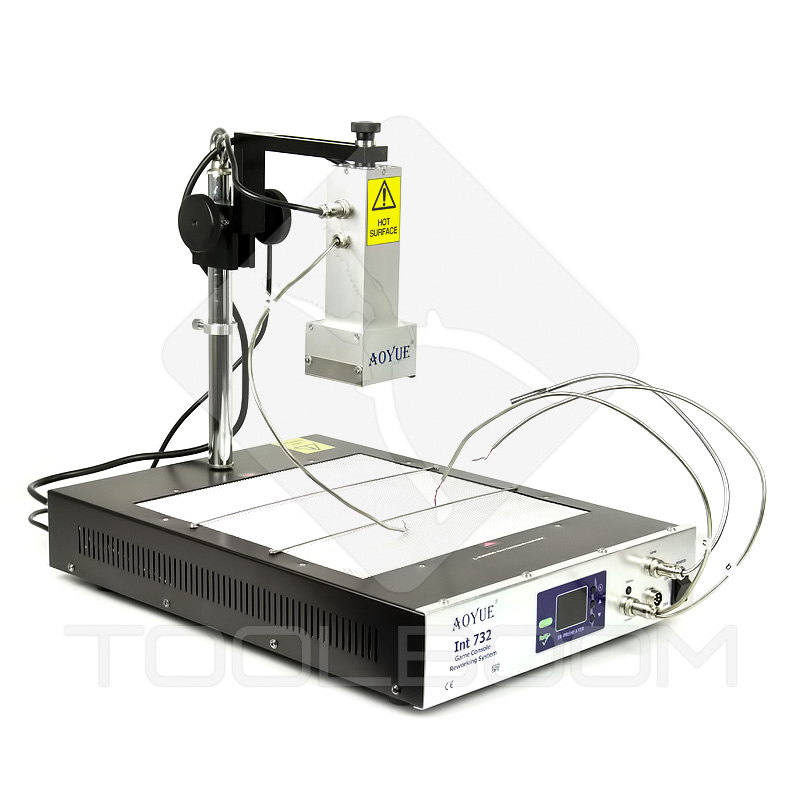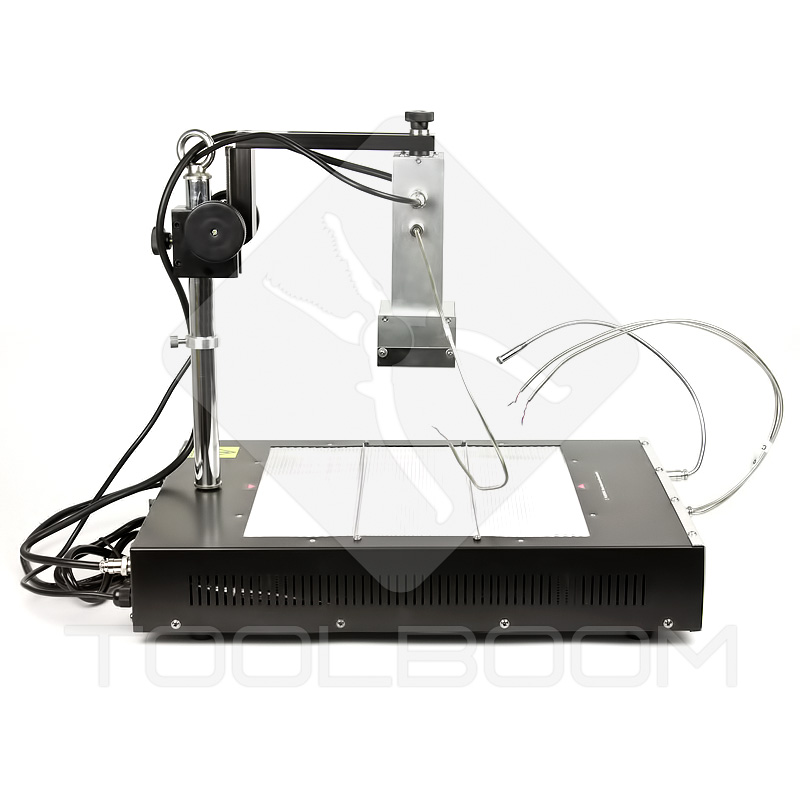 AOYUE Int 732 Infrared Rework Station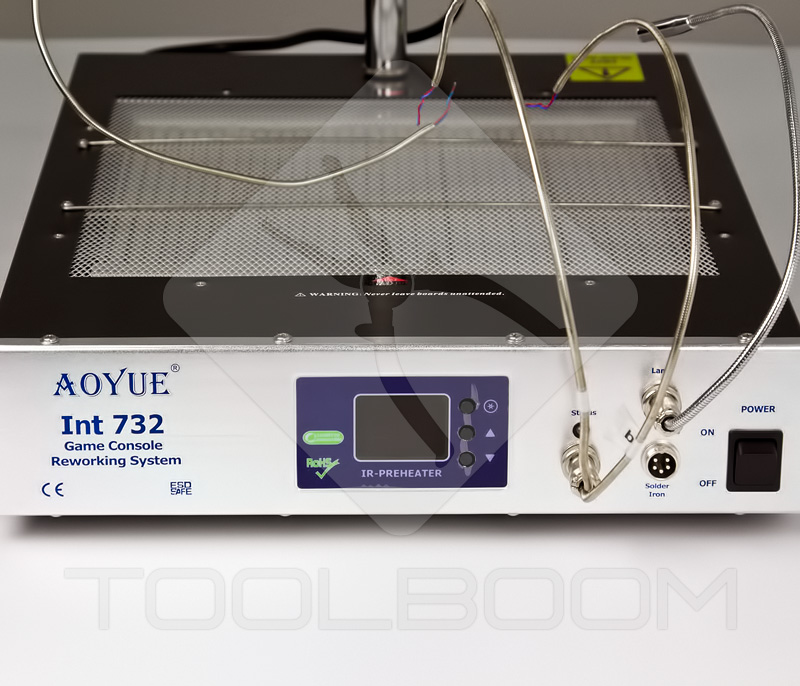 AOYUE Int 732 Infrared Rework Station Control Panel
AOYUE Int 732 IR Rework System Package Content
Preheater
IR upper heater holder with mounting bracket
Upper heater with temperature probe
Upper heater nozzles (2 pcs.)
Temperature probes with common connector
Diode lamp
Soldering iron with WQ-type LF tip
Soldering iron stand with viscose sponge for cleaning tips
Vacuum tweezers with 3 rubber tips
Solder flux
Flux pickup tool
BGA balls
5 A glass fuse(2 pcs.)
Board holder
User manual
All included in the AOYUE Int 732 IR rework system package is designed for PCB reballing. I will tell you more about each component.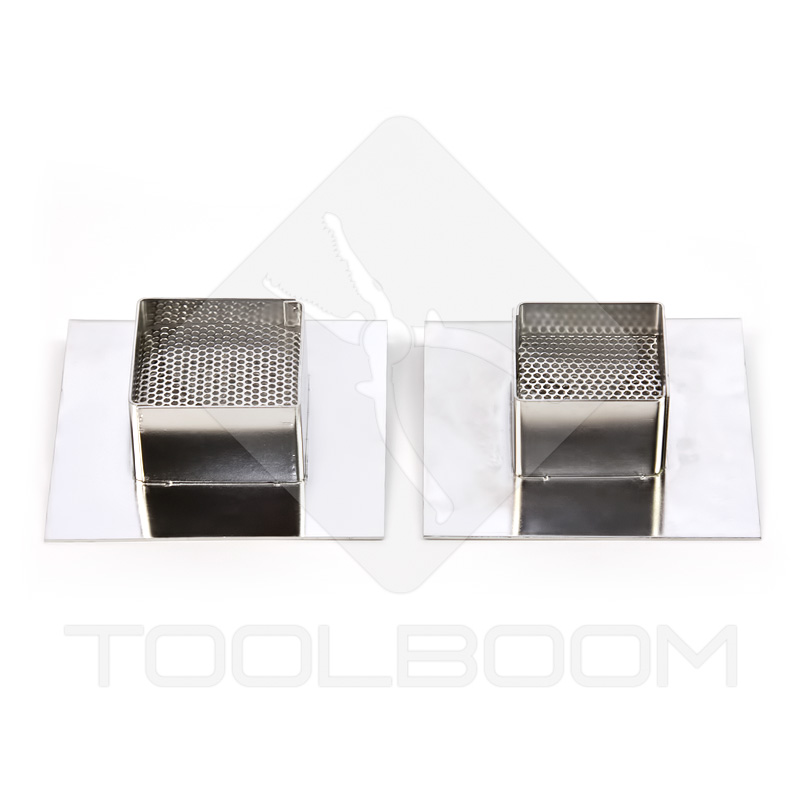 AOYUE Int 732 Upper Heater Nozzles
A large top heating area allows soldering ICs of different sizes. AOYUE Int 732 upper heater is equipped with different nozzles that allow heating the particular chip and minimize damaging of neighboring elements. Package contains 33 × 33 mm and 37 × 37 mm upper heater nozzles.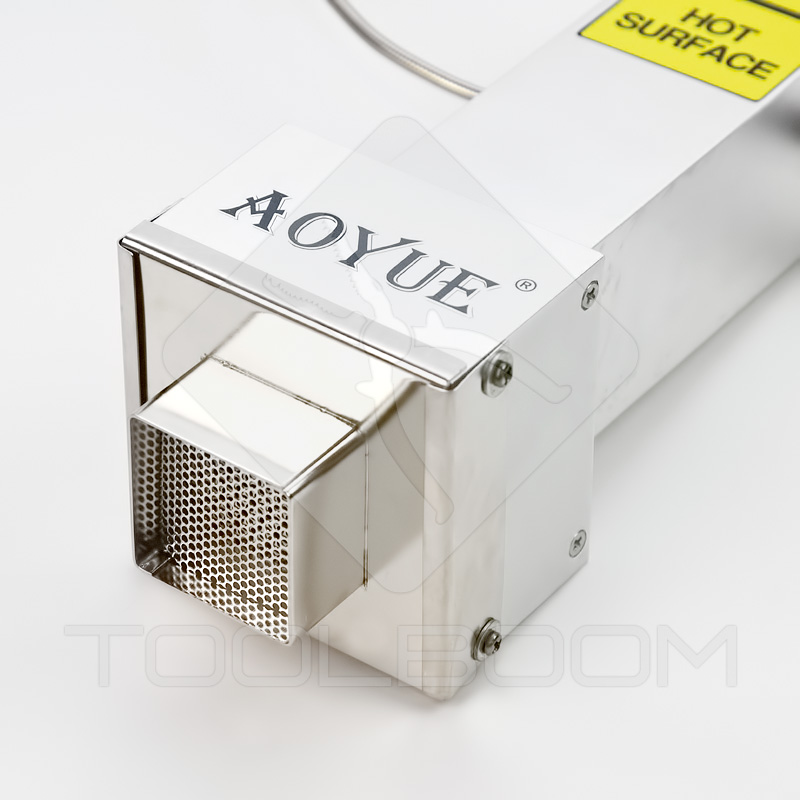 AOYUE Int 732 Infrared Gun with Nozzle
Diode lamp allows illuminating the working area.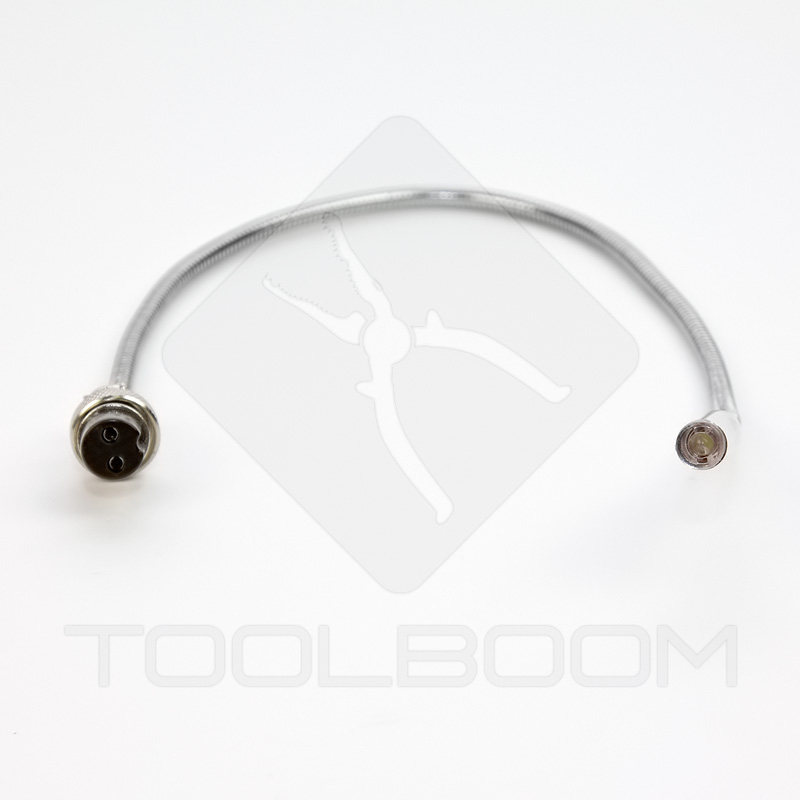 Diode Lamp of AOYUE Int 732 IR Rework Station
AOYUE Int 732 IR rework system has a removable soldering iron equipped with a tip for cleaning a solder from IC.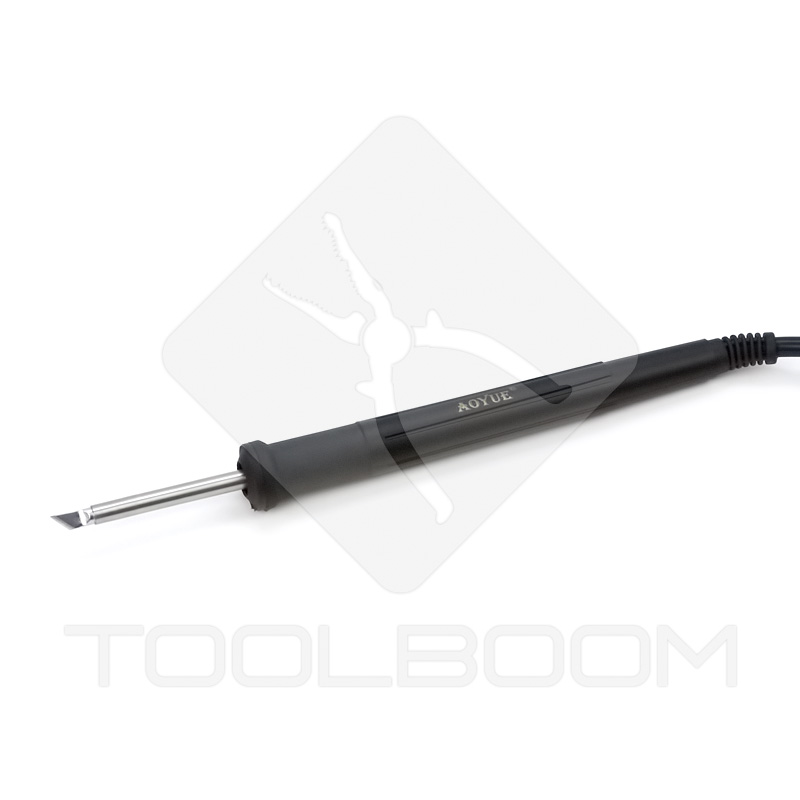 AOYUE Int 732 Soldering Iron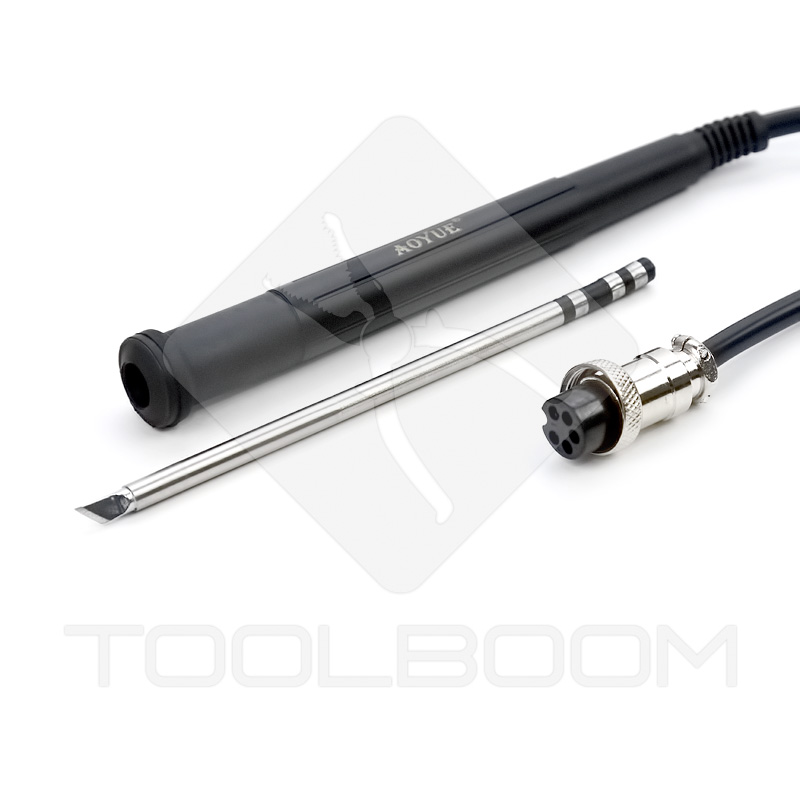 AOYUE Int 732 Soldering Iron Tips
The soldering iron uses powerful AOYUE WQ-type tip which is good for both lead free and lead soldering. The knife-shaped tip is designed to remove solder using a desoldering wick.
The soldering iron holder is equipped with solder wire and LF-type tips stands. It comes with viscose sponge for cleaning tips during operation.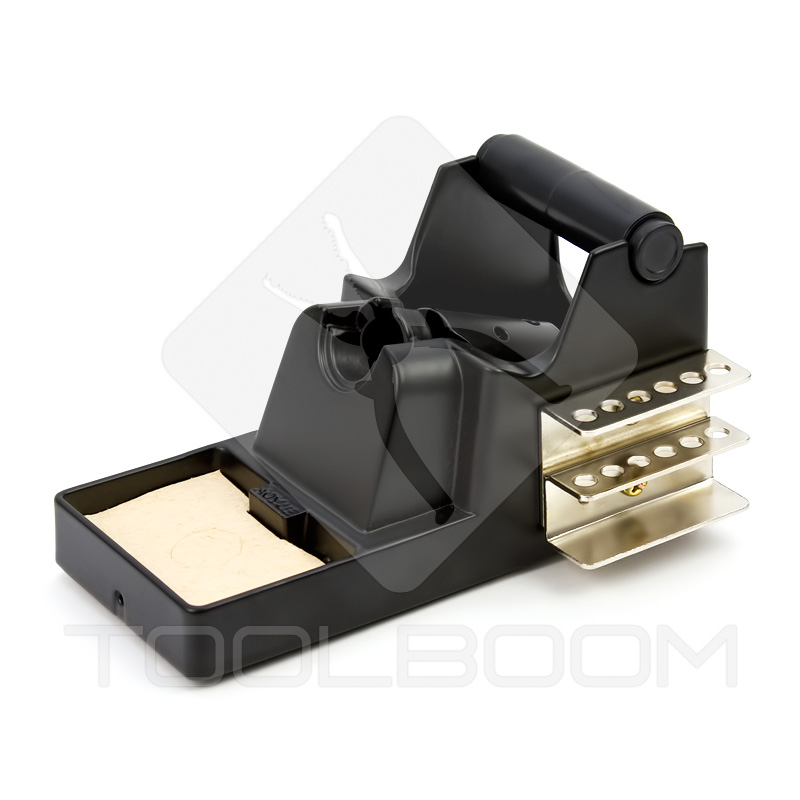 Soldering Iron Stand
Package includes a vacuum tweezers and 3 rubber tips to pick up IC elements of different weight. Small tip is for 3 g weight parts, middle-sized is for 18 g chips and the biggest is used to pick up 40 g elements.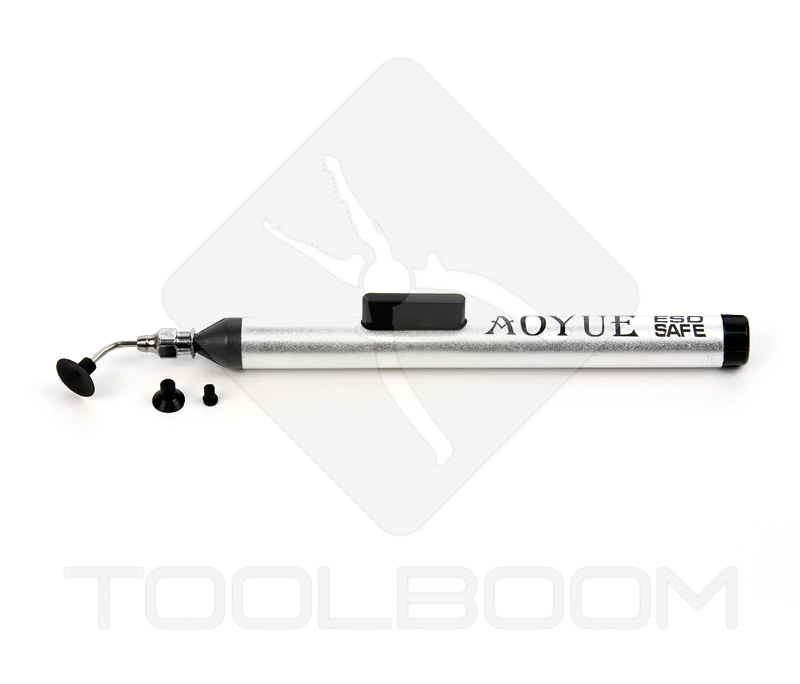 Vacuum Tweezers
IR soldering station package contains H036 solder flux and flux pickup tool.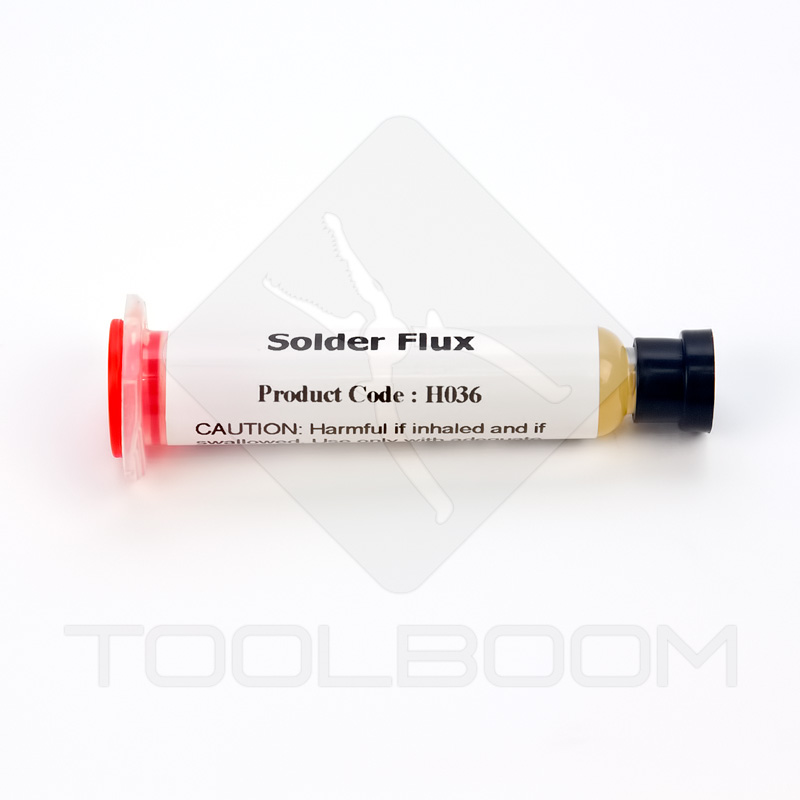 Solder Flux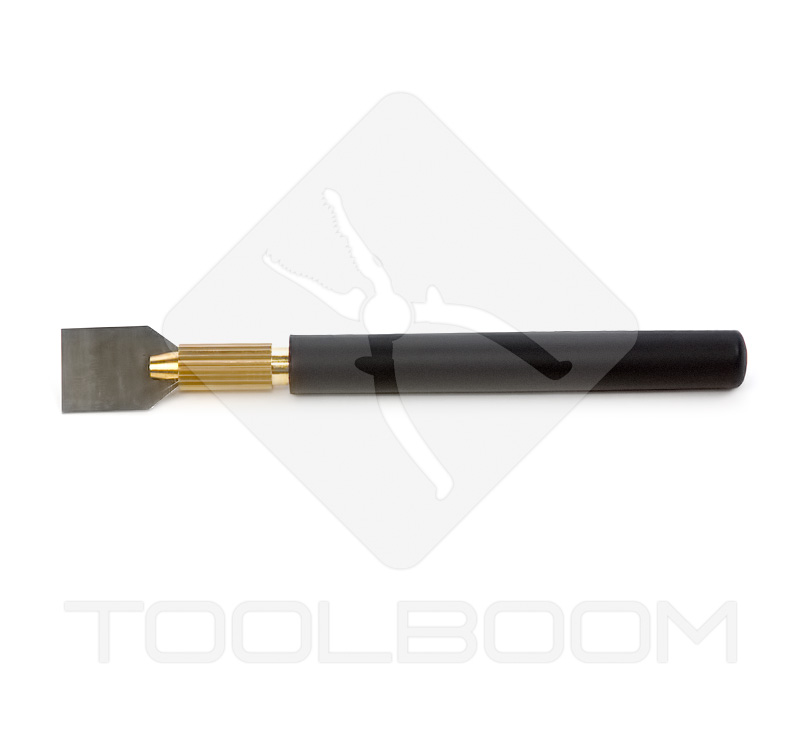 Flux Pickup Tool
BGA balls are also added in AOYUE infrared rework system package. Neither the size nor the type are specified. Approximate diameter is 0.6 to 0.7 mm.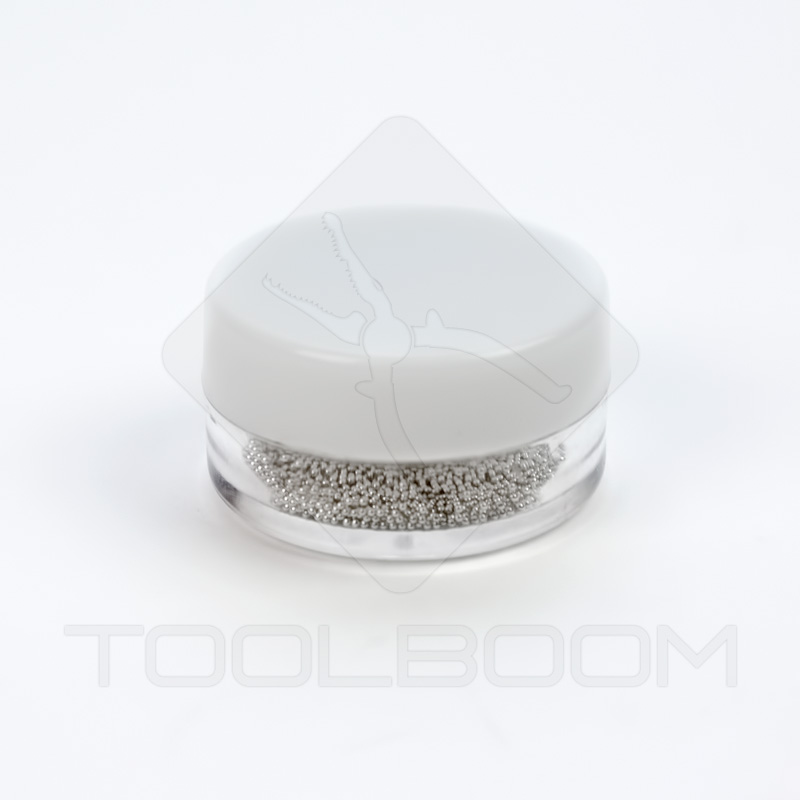 BGA Balls
AOYUE Int 732 IR rework station package contains board holder.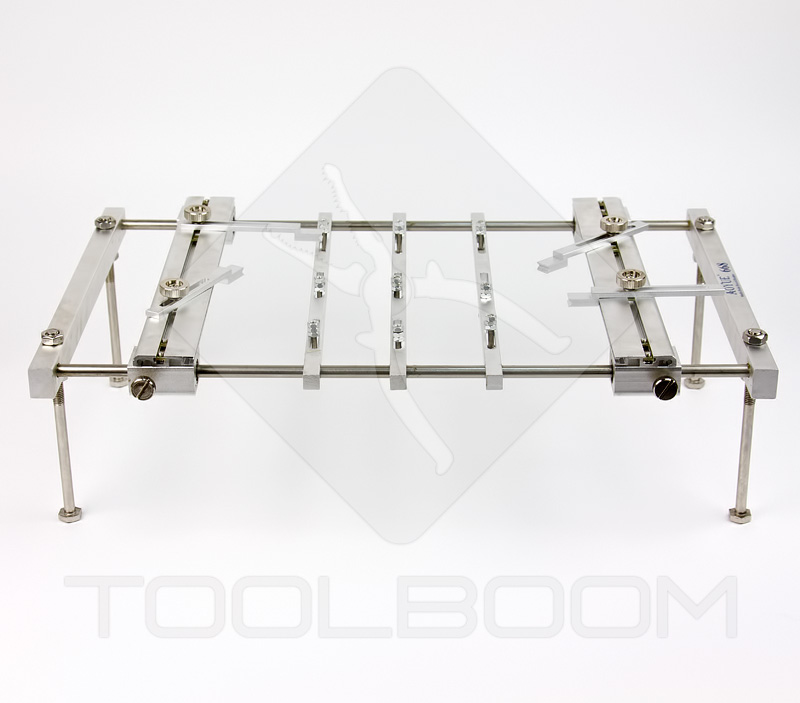 AOYUE 668 Board Holder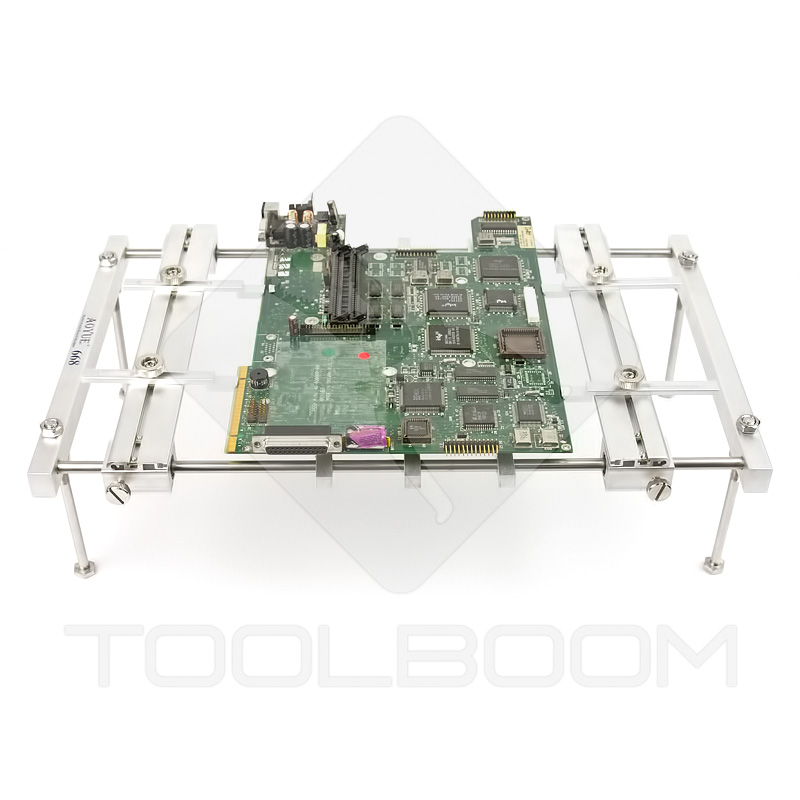 AOYUE 668 Board Holder with PCB
AOYUE 668 board holder is compatible with up to 320 mm size PCBs. You can lock PCB with a fixing arm.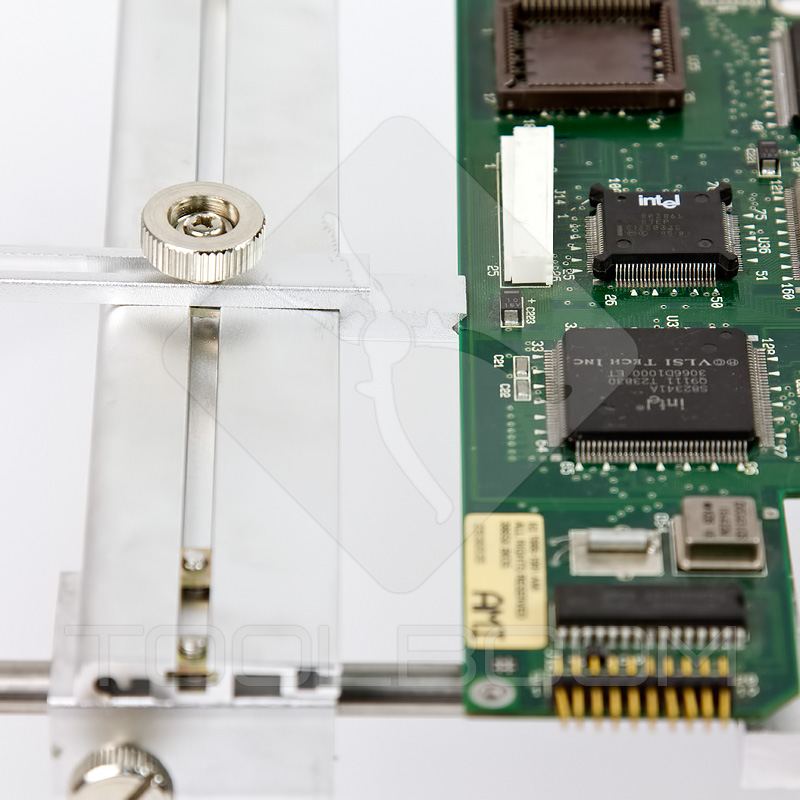 PCB locked by Fixing Arm
You can also place the board on the fixing arm.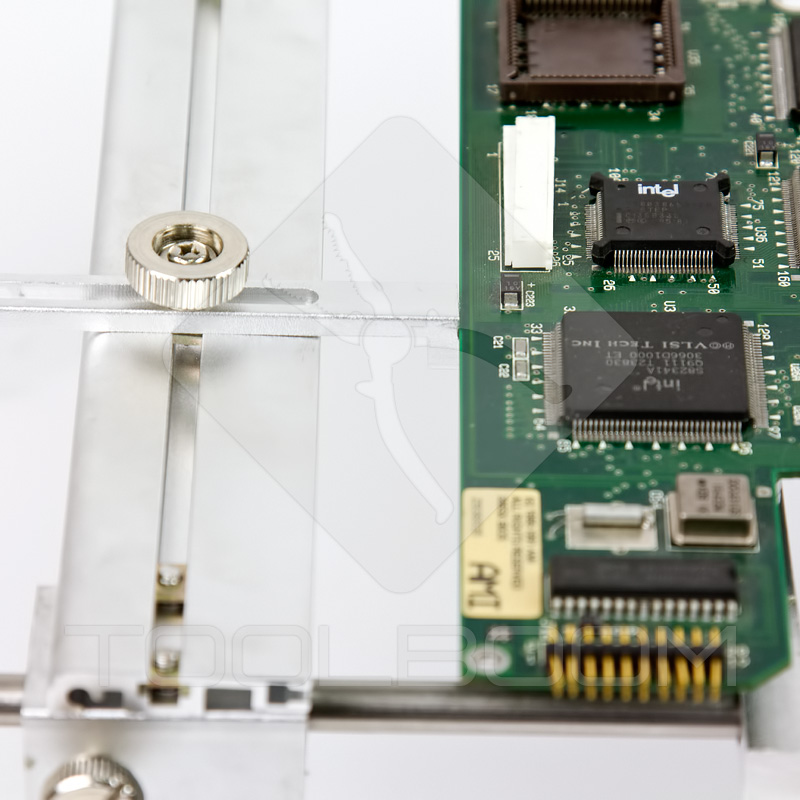 PCB placed on Fixing Arm
AOYUE 668 board holder has nine adjustable securing screws with four side grips for fixing large PCBs. Infrared station has bolt- type legs with two locking screws. The design of this device is not very comfy, but, nevertheless, this rework system guarantees secure board setup and comfortable soldering process.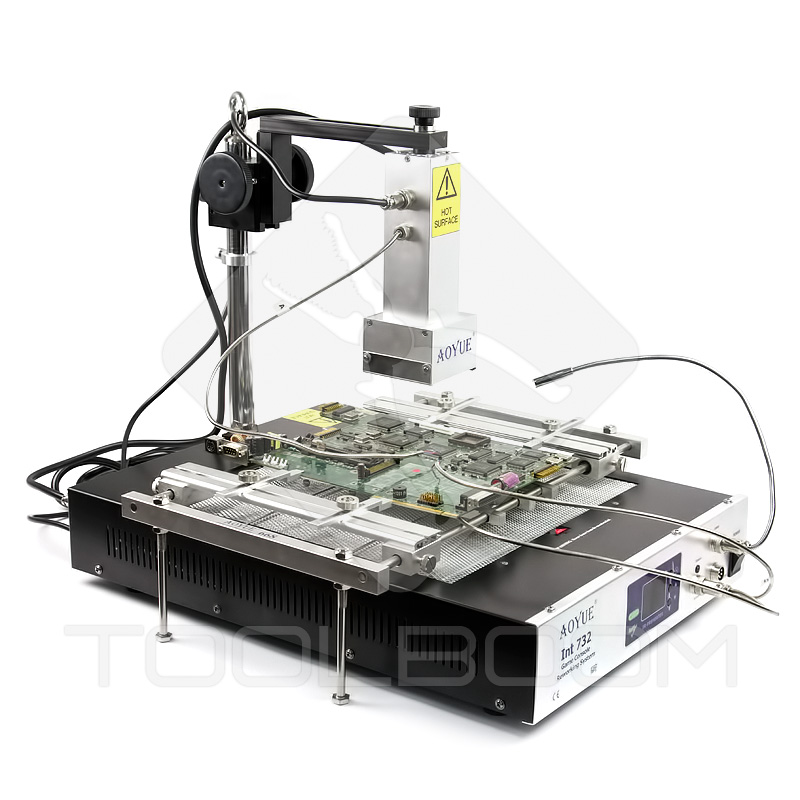 Fixed PCB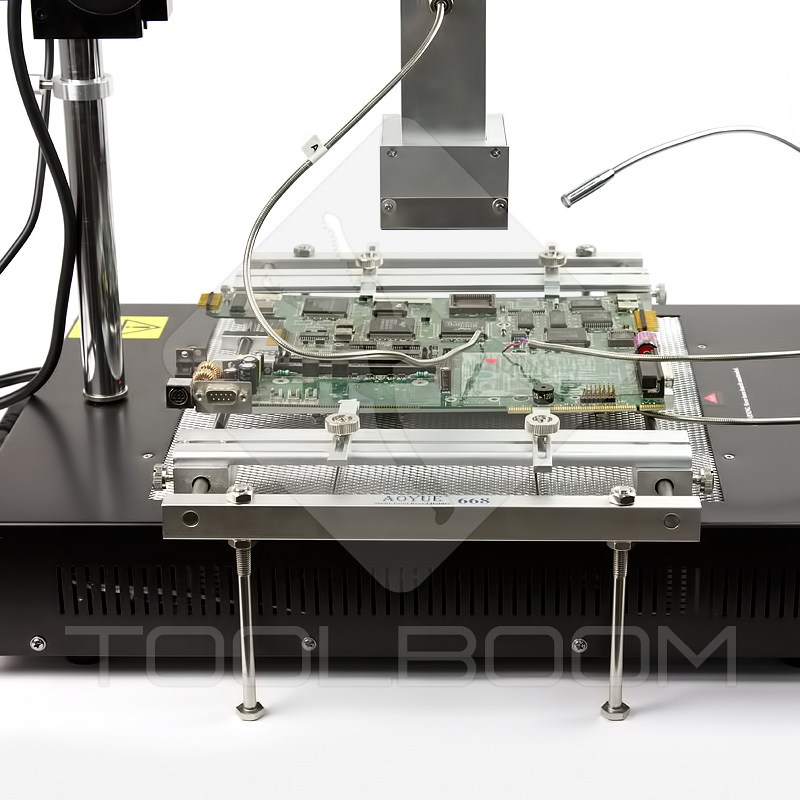 Fixed PCB
AOYUE Int 732 Infrared Rework System Technical Specifications
Power Supply
210 to 240 V, 50 to 60 Hz, 11 A (max)
Preheater Dimensions (D)×(W)×(H), mm
520 × 380 × 100
Height with fixed upper heater, mm
500
Boards Holder Dimensions(D ×W ×H), mm
450 × 280 × 150
Power Consumption, W
All: 2100
Upper Heater: 500
Preheater: 1500
Soldering Iron: 75
Temperature Range, ºC
Upper Heater: 50 to 500
Preheater: 50 to 400
Soldering Iron: 50 to 280
Heating Elements
Upper Heater: quartz infrared with forced convection
Preheater: quartz infrared
Soldering Iron: ceramic
Heating Elements Dimensions, mm
Upper Heater: 60 × 60
Preheater: 290 × 260
Weight, kg
11
Preheater and top heater elements are equipped with a spiral which is inserted into the quartz tube. At first look, this should provide more even heating across the surface. But, unfortunately, it doesn&quotel;t work like that. I have measured temperature of different points on the heated IC surface. Temperature differential was approximately 15 degrees. The color of the heated quartz tubes of the upper heater signifies that some of them are more warmed up more. The same problem is with the preheater. The temperature difference is even more significant. Temperature values are higher closer to the center, where the preheater measuring probe is placed. Near the end of the preheater zone temperature drops to 15-20 degrees. This can be explained by uneven spiral allocation in quartz tubes.
The rework system is equipped with three temperature sensors for temperature control and monitoring. The first &quote;a&quote; measuring probe is connected to the upper heater and provides soldered IC temperature control. The second probe consists of "b" and "c" sensors.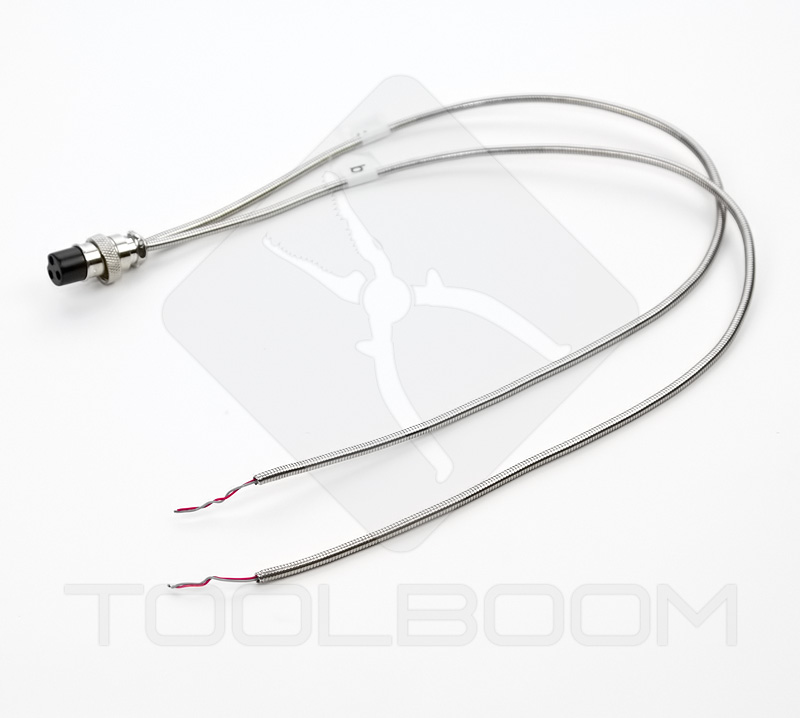 AOYUE 732 Infrared Rework Station Temperature Sensor
Sensors measure temperature of board surface and air temperature between heater and board. These measuring probes have different sensitivity at low temperatures. The soldering station displays different values of temperature even when temperature sensors are located at one point. From the moment when soldering station is turned on the "s" sensor is showing 50 º C. Other sensors are also not quite correctly reflecting temperature value when the rework system is just turned on. But during the operation when the heating elements are already warmed up, the displayed temperature values are correct. We have checked this using UNI-T UT325 digital thermometer. All probes measure temperature with 2-3 º C accuracy.
The design of AOYUE Int 732 infrared soldering station is not very complicated. The upper heater holder is fastened to the bottom preheater with screws.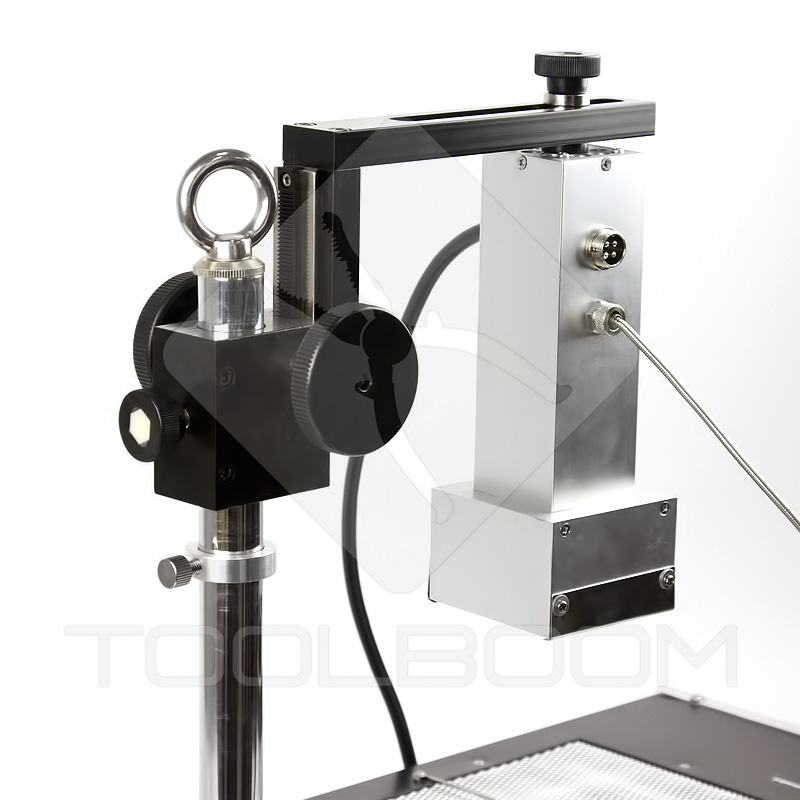 AOYUE 732 IR Upper Heater Holder with Mounting Bracket
The upper heater holder is quipped with cable holding ring and the mounting bracket. The mounting bracket has an adjustment knob and mechanism that allows moving the infrared top heater up and down during soldering.
The drawback of this mechanism is that the gear is made of plastic. As a consequence the infrared soldering gun vibrates when you move it down. Vibration can be avoided by pushing the horizontal part of the bracket while moving the upper heater.
The top heater is connected to station with two cables. The first is used to power the heating element and control its temperature. The second connects the "a" sensor. The infrared top heater holder has ring for holding cables.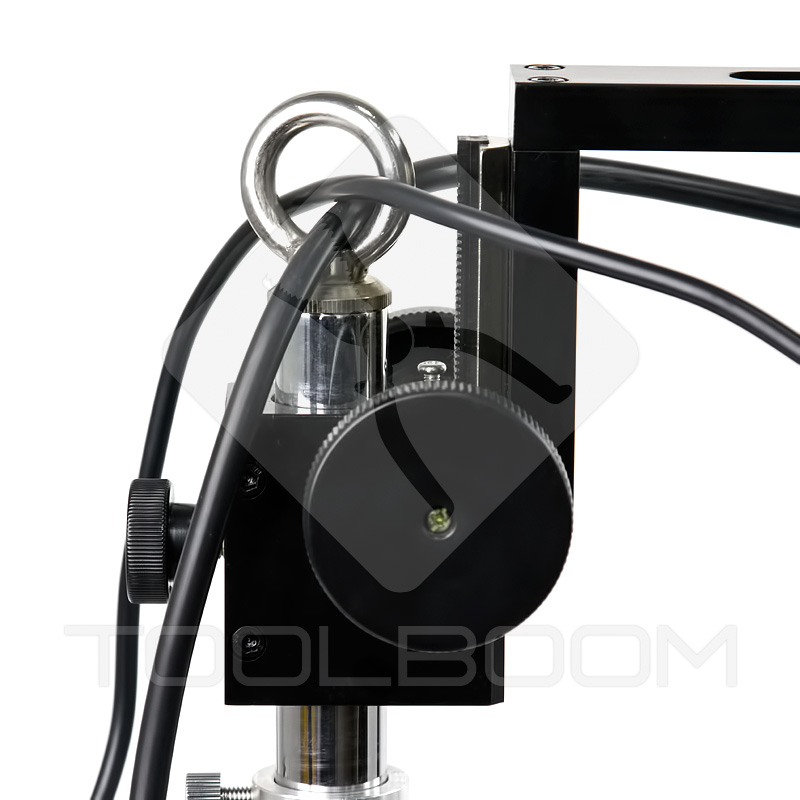 Adjustment Knob
Thus they are not touching the heating element. The infrared soldering gun is fastened with screws to the bracket and can be moved along it. This makes it possible to change position of the heating element in three direction types.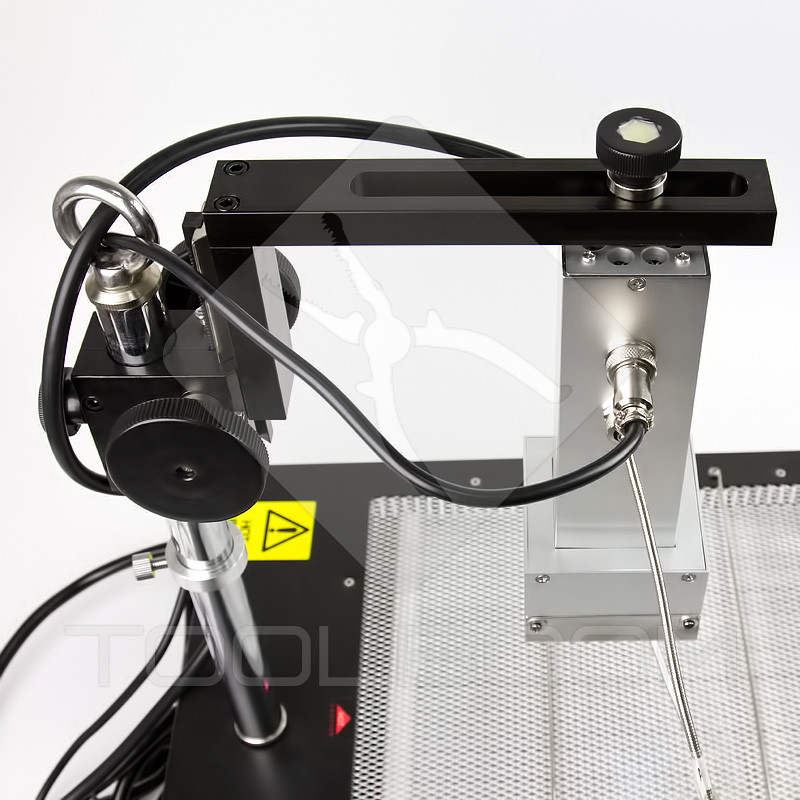 IR Upper Heater Holder with Mounting Bracket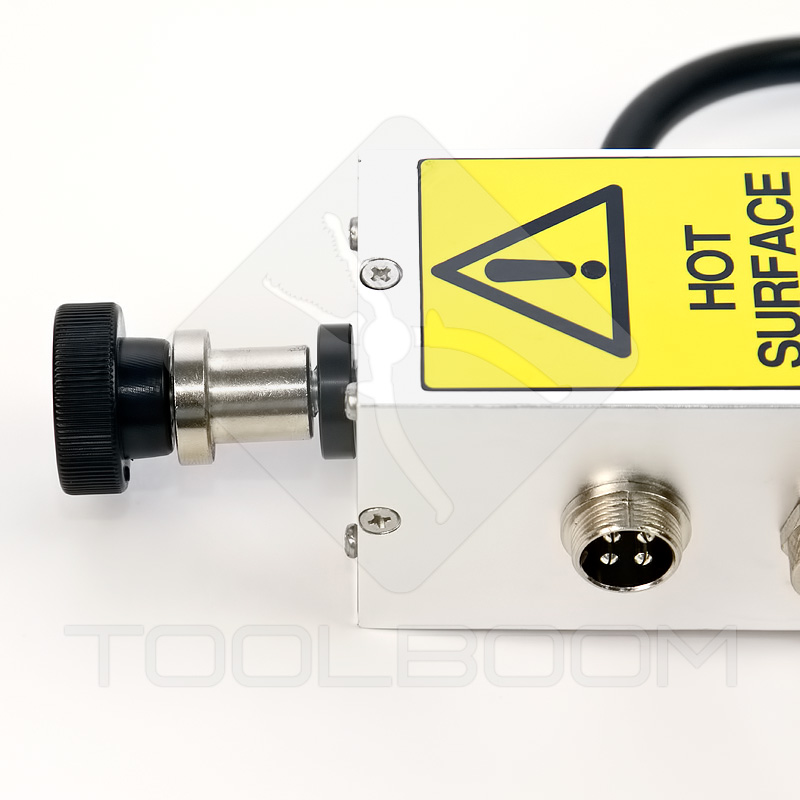 IR Top Heater Fixation
Infrared top heater is equipped with cooling fan which blows the heated air away from the heating element.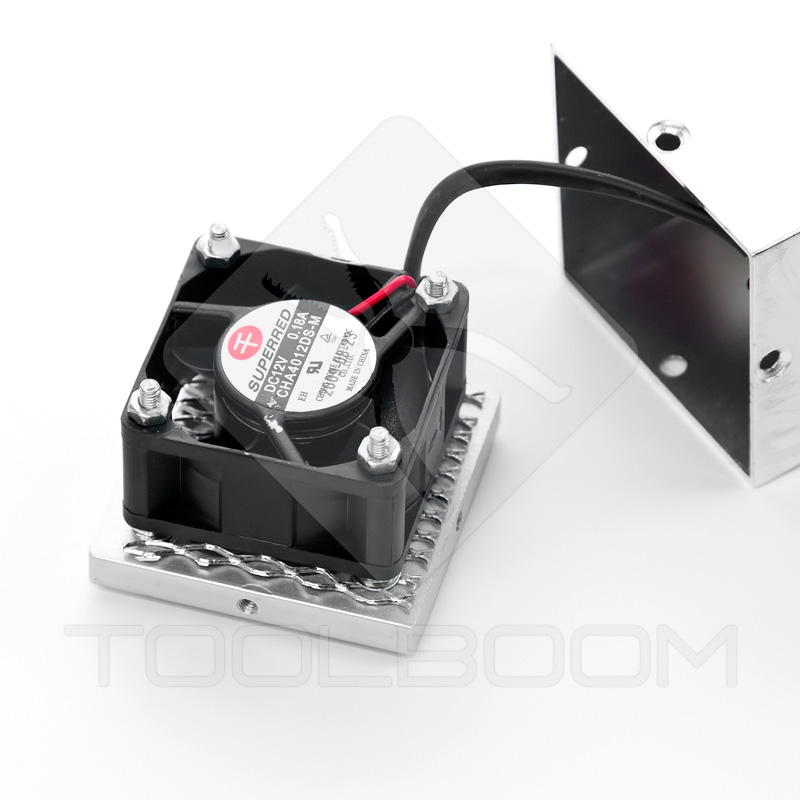 Cooling Fan of Infrared Top Heater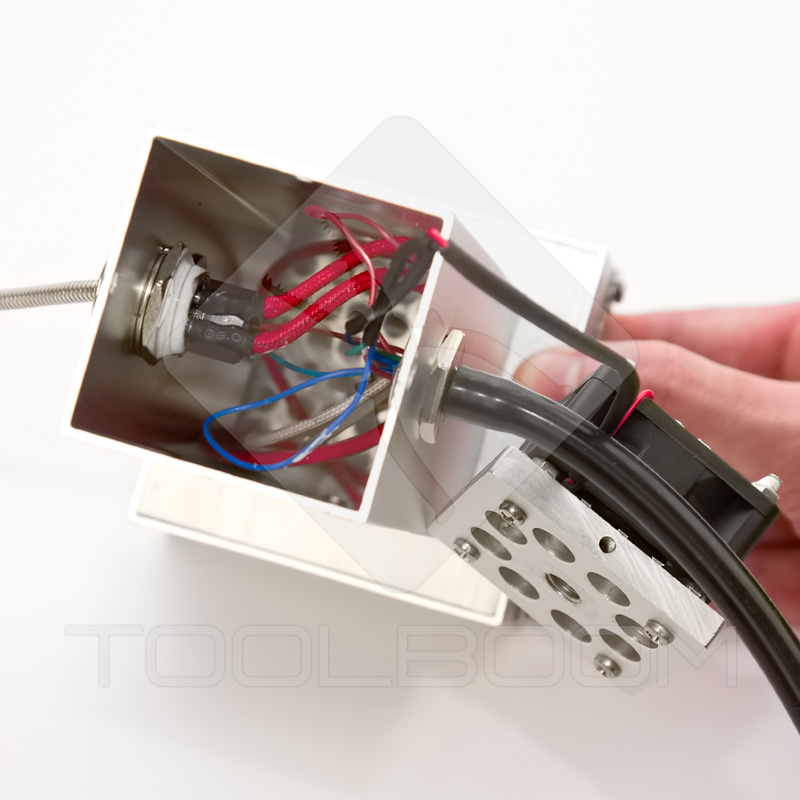 Inner Part of IR Upper Heater
Control Menu of AOYUE Int 732 Infrared Rework Station
Temperature probe, diode lamp and soldering iron output terminals, display, control buttons, as well as the power switch are placed on the panel of the AOYUE Int 732 professional infrared rework station . The control menu offers three operation modes.
The "0" mode sets upper heater, preheater and soldering iron temperature. The display shows inner and outer probe's temperature information
The "1" mode is similar to previous one. The difference is that the temperature control is provided by external temperature sensor.
The "2" mode allows creating three programmable 6 segment reworking profiles (six steps of heating) and saving them to soldering station memory. Let me explain you how it works. After you turn on the station the system will offer you to choose one of the modes. You choose the "2" mode and menu will display you 3 temperature profiles. To immediately run one of them, you need to click the up or down button. To edit profile settings, press the submit button. Alternately, the display will show temperature and time setup menus of each of the six segments. After you finish editing profile settings the system will offer to save them. Now you can start working with changed profile or choose another one for work or editing.
Conclusion
AOYUE Int 732 Infrared Soldering Station with the large preheater is ideal for reworking large PCBs. Simple design and management allow quick mounting of soldering system. Despite the uneven heating of the heating elements surface, their temperature in the sensor zone is maintained at a specified level. The temperature of specific area can be monitored with three external temperature sensors.
Large preheater and 60 × 60 mm heating element of upper heater allow you to precisely reball BGA ICs in a short time. Powerful heating elements are good for lead-free soldering.
The board holder provides secure board fixation. Working area can be illuminated with diode lamp.
Ability to set temperature profiles guarantees the safety of soldering process of multilayer printed circuit boards and ensures high success rate for repetitive reworks
The closest analogue to AOYUE Int 732 that is offered at Masteram online store is ACHI IR-PRO-SC infrared soldering station. Both stations heating elements are of same size. They differ by type. ACHI is equipped with ceramic heating elements, which have greater heat retention and the lower heat emission rate.
Ergonomic construction, easy-to-understand panel, and powerful IR gun makes AOYUE Int 732 IR rework system ideal for professional workshop.
You can buy AOYUE Int 732 infrared soldering station at ToolBoom online store.
Sergiy Safonyuk
Technical specialist of ToolBoom online store
All rights reserved. This material from toolboom.com web site may not be published, rewritten or redistributed in whole or part without authorship indicated and backlinks provided.
Customers Feedback