Digital Oscilloscope RIGOL DS7024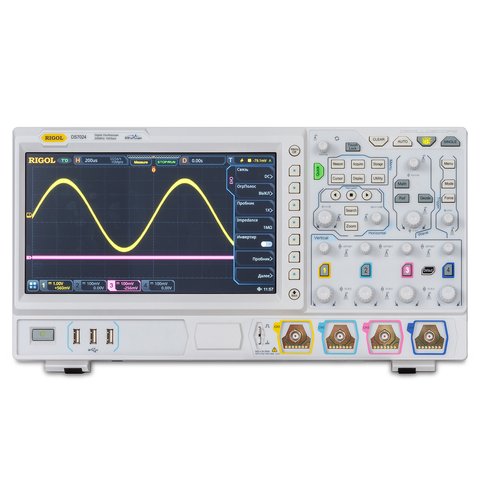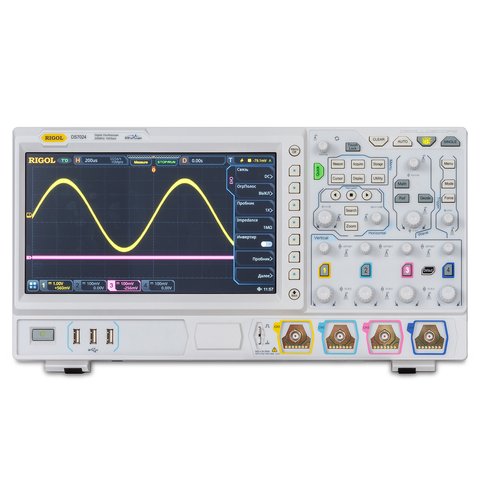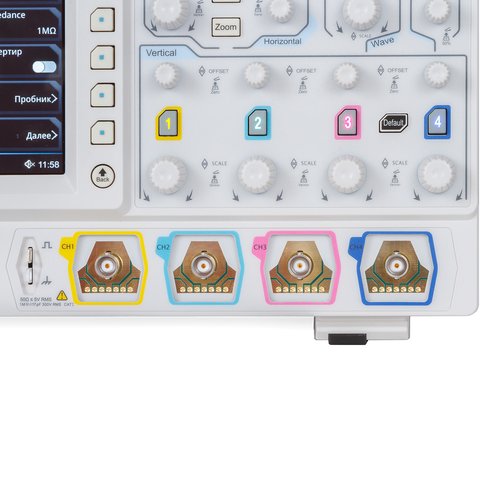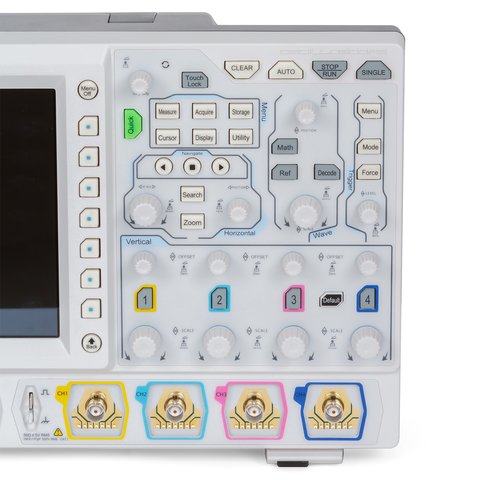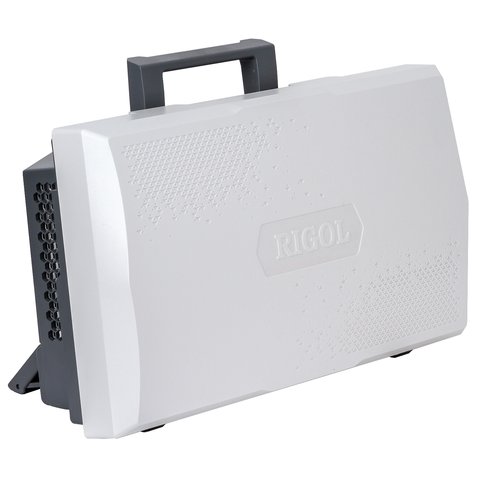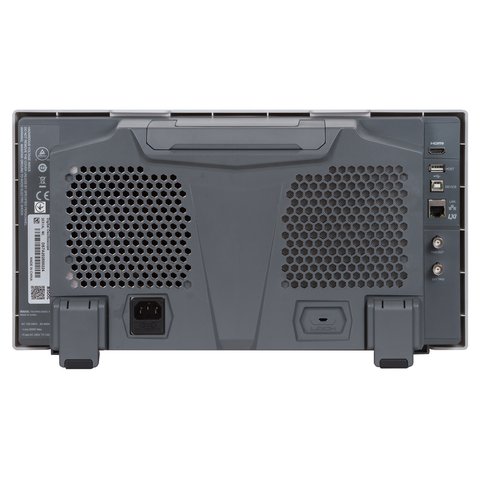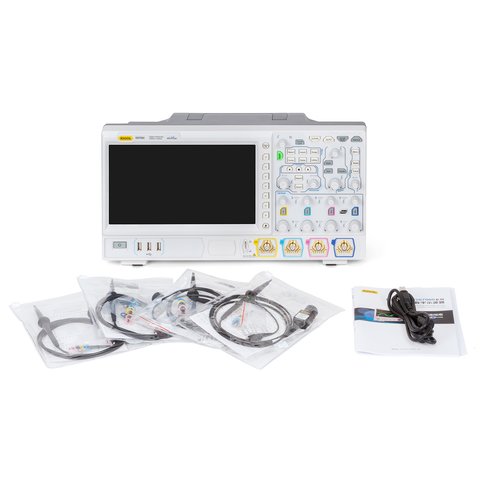 8 kg
Warranty: 36 month (s)
Digital oscilloscope with 4 analog channels, 200 MHz bandwidth, 10 GSa/s real-time sample rate, up to 600,000 waveforms/sec capture rate and 10.1" display.
RIGOL DS7024 is a four-channel digital oscilloscope with a bandwidth of 200 MHz and a maximum sampling rate of 10 GSa/s. It integrates the oscilloscope, the digital voltmeter, the counter and totalizer, and the protocol analyzer.
This compact lightweight digital oscilloscope provides exceptionally accurate waveform viewing and measurements. RIGOL DS7024 provides up to 600 000 wfms/s waveform acquisition rate.
RIGOL DS7024 digital oscilloscope is perfect for production tests, field service, research, design and all other applications involving analog/digital circuit tests and troubleshooting, as well as education and training
Features
Bandwidth: 200 MHz.
4 channels.
Real-time sample rate: 10 GSa/s.
Memory depth: 100 Mpts.
Innovative UltraVision technology.
10,1-inch color LCD.
Vertical sensitivity range: 1 mV/div - 10 V/div
Compact design, small dimensions, light weight.
Remote control.
Technical Specifications
Model
DS7054
DS7034
DS7024
DS7014
Bandwidth
500 MHz
350 MHz
200 MHz
100 MHz
Channels
4
Real-time sample rate
10 GSa/s
Memory depth
100 Mpts (single channel)
Waveform acquisition rate
600 000 wfms/s
Vertical sensitivity range
1 mV/div - 10 V/div
Vertical resolution
8 bit
Input impedance
1 MΩ ± 1%, 50 Ω ± 1%
Maximum Input Voltage
CAT I 300 Vrms, 400 Vpk
Automatic measurements
Vmax, Vmin, Vpp, Vtop, Vbase, Vamp, Vupper, Vmid, Vlower, Vavg, VRMS, Per. VRMS,
Overshoot, Preshoot, Area, Period Area, Std Dev,
Period, Frequency, Rise Time, Fall Time, +Width, -Width, +Duty, -Duty, Positive Pulse Count,
Negative Pulse Count, Rising Edge Count, Falling Edge Count, Tvmax, Tvmin, +Slew Rate,
-Slew Rate
Interfaces
USB, LAN, GPIB (optional)

` General characteristics


Display
10,1", (1024×600)
Dimensions, mm
410 × 224 × 135
Weight, kg

3,9
User Manual

Download Rigol DS7034 User Manual.
Video
You'll find even more video reviews in the Video tab. Go and check it out!
Package Contents
Digital Oscilloscope Rigol DS7024 — 1 pc.
Power cord — 1 pc.
USB cable — 1 pc.
RP35000A passive probes (500 MHz) — 4 pcs.
Front panel cover — 1 pc.
Additional accessories and software
@@{widget:product.productsTable|ids=886061,886060,886052,886071,886055,886057,886059,886058,886056,886075,886076,886077,886054}@@
| | |
| --- | --- |
| Screen Size | |
| Number of channels | |
| Bandwidth | |
| Type | |
| Storage Capacity | |
| Sample Rate | |