Lead-Free Soldering Station AOYUE 2901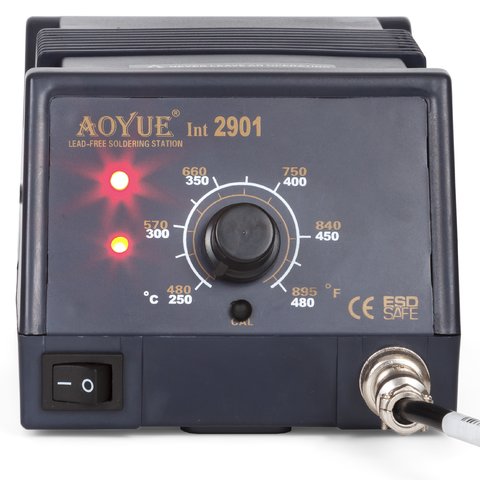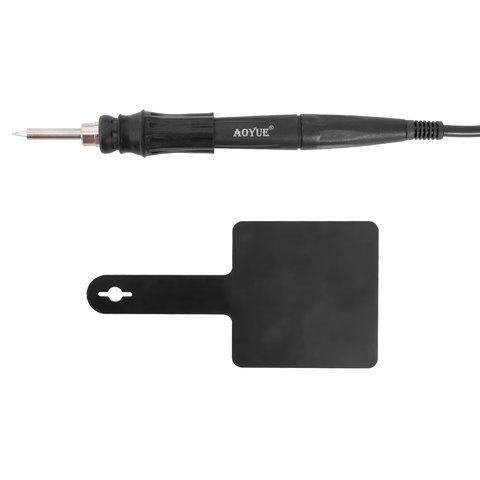 2.9 kg
220 V
Warranty:

12 months
High capacity soldering station with high power and high insulation. Fast recovery, minimal heat loss, ideal for continuous production soldering.
You may also like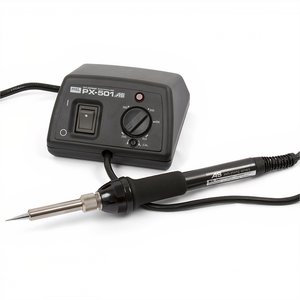 Mini-Soldering Station GOOT PX-501AS
Reaches the preset temperature extremely fast due to the Quick Start circuit. Newly designed ergonomic grip cover. Temperature setting range: 250—450 °C
Availability in stock:
HK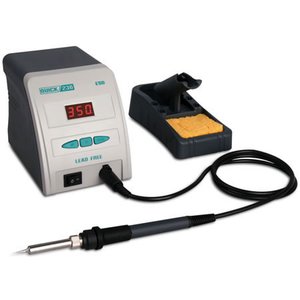 Lead-Free Soldering Station QUICK-236 ESD
Lead-free soldering station characterized by a 90 W power, temperature adjusment from 80°C to 480°C and temperature stability of ±2°C.
Availability in stock:
HK
Description
Lead Free Compatible Soldering Station AOYUE 2901 - high capacity soldering station with high power and high insulation. Provides with higher thermal recovery performance than conventional soldering irons.  Fast recovery, minimal heat loss, ideal for continuous production soldering and lead free solder use. Soldering iron tip cartridges designed for easy replacements.70 watts of immediate heat with unique ceramic heating element and tip configuration. Ergonomic, efficient and economic station anticipating future demands
Specifications
| | |
| --- | --- |
| Parameters | AOYUE 2900 |
| Power input | 220 V |
| Output voltage | 24 V |
| Power consumption | 70 W |
| Temperature range | 200 – 480 °C |
| Heating element with tip | ceramic heater |
| Dimensions | 110 (w) x 90 (h) x 155 (d) mm |

Package content:

2901 Station
B010 Lead-free soldering iron
LF-2B Soldering Iron Tip with Heating Element
30150J Heat-resistant pad
2630 Soldering iron holder
Power cord
Compatible Soldering Tips
Read more
Lead Free Compatible Soldering Station AOYUE 2901 - high capacity soldering station with high power and high insulation. Provides with higher thermal recovery performance than conventional soldering irons.  Fast recovery, minimal heat loss, ideal for continuous production soldering and lead free solder use. Soldering iron tip cartridges designed for easy replacements.70 watts of immediate heat with unique ceramic heating element and tip configuration. Ergonomic, efficient and economic station anticipating future demands
Specifications
| | |
| --- | --- |
| Parameters | AOYUE 2900 |
| Power input | 220 V |
| Output voltage | 24 V |
| Power consumption | 70 W |
| Temperature range | 200 – 480 °C |
| Heating element with tip | ceramic heater |
| Dimensions | 110 (w) x 90 (h) x 155 (d) mm |

Package content:

2901 Station
B010 Lead-free soldering iron
LF-2B Soldering Iron Tip with Heating Element
30150J Heat-resistant pad
2630 Soldering iron holder
Power cord
Compatible Soldering Tips
| | |
| --- | --- |
| Power | |
| Heater type | |
| Control type | |
| Soldering iron voltage | |