Accta 301 Soldering Station Already in Stock!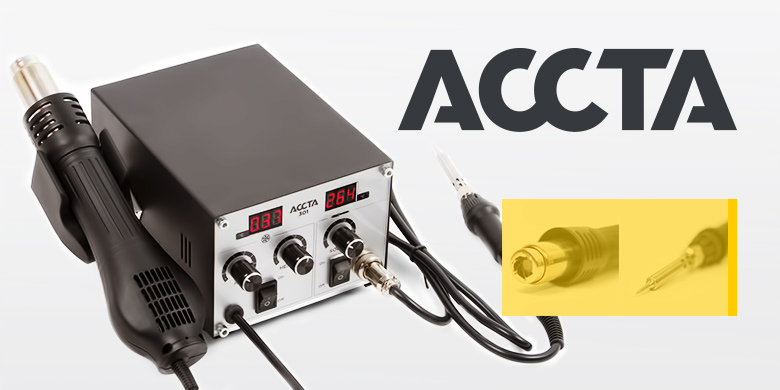 Our stocks have been replenished with Accta 301 soldering station – both 110 V and 220 V versions are available!
Why Accta 301?
Displays the real precise soldering temperature.
Analogue temperature controllers for handy temperature mode adjustment.
The station meets all the requirements and standards: CE, FCC, LVD certified.
Safety system that switches the station off in case of emergency.
Compact size and lightweight device.
More affordable than its analogues.
Soldering has never been so comfortable!