Get All Necessary Reballing Accessories for Free!
Start the new year with new opportunities! Only before January 31st! Buy Infrared BGA Rework Stations and get a Reballing Accessories Kit for free! The kit includes all the necessary reballing accessories and allows to start the repairing process immediately.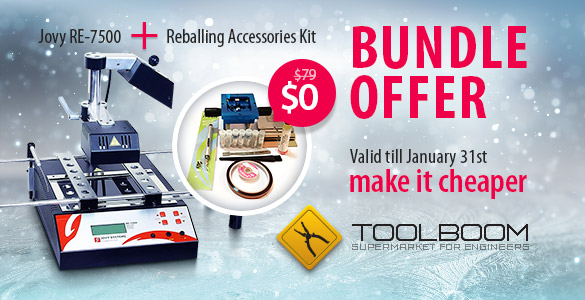 Buy any of the following soldering stations and get the gift!
Grab your chance to save!