Goot Japan Soldering Products Update
Looking for quality soldering accessories? Look no further! We've got you covered!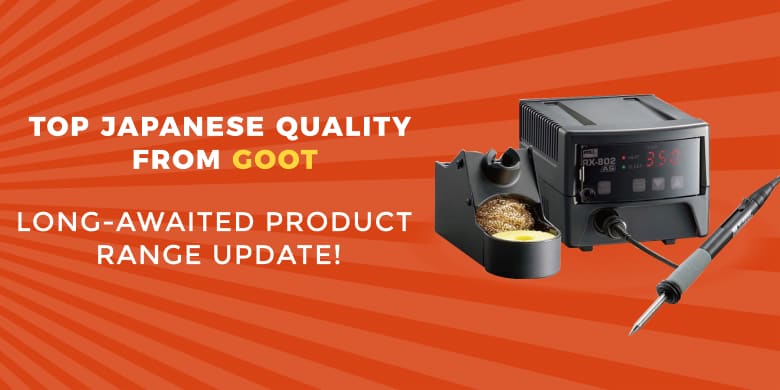 A massive update of Goot soldering products is happening in our store right now. Expect an expanded selection of soldering tips, new soldering stations, soldering irons, consumables and much more in a special section of our store. Proven-in-use Japanese quality at reasonable prices – can it get any better than that?
Scroll down for a complete updated Goot offer.