More new products from RIGOL Technologies!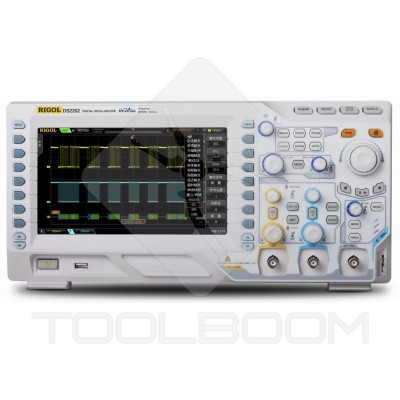 We are glad to introduce a new device series – RIGOL DS2000 oscilloscopes.
DS2000 series digital oscilloscopes are dual-channel oscilloscopes with a bandwidth from 70 MHz to 200 MHz, real-time sample rate of 2 GSa/s and memory depth up to 56 Mpts. DS2000 series oscilloscopes are characterized by a large 8-inch color display.
All RIGOL models have a traditional advantage in price over the similar devices of European manufacturers.
You may find more detailed information about these oscilloscopes on the product pages: