More Products and Great Prices
We are happy to inform that our stocks were once again replenished with a wide range of soldering equipment from Goot at attractive prices.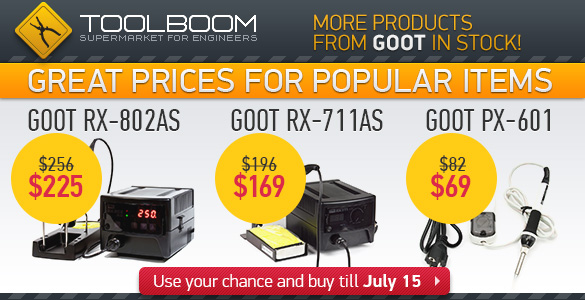 We cut down prices on:
Do not miss yor chance — hurry up and buy the most popular items from Goot manufacturer at a reduced price! The promo is valid only till 15 July 2013.