SIGLENT Giveaway: Win X-Scope or X-Generator for a Review
SIGLENT wants to hear your honest opinion about its products! Therefore, if you have any instrument made by the brand, the following info may interest you.
Until May 11, 2021, SIGLENT will be giving away SDS1104X-E Oscilloscopes and SDG2042X Waveform Generators (you decide!). There'll be four shortlisting stages, and the winners will be announced in every three months. You can follow the course of the giveaway on the SIGLENT Youtube channel.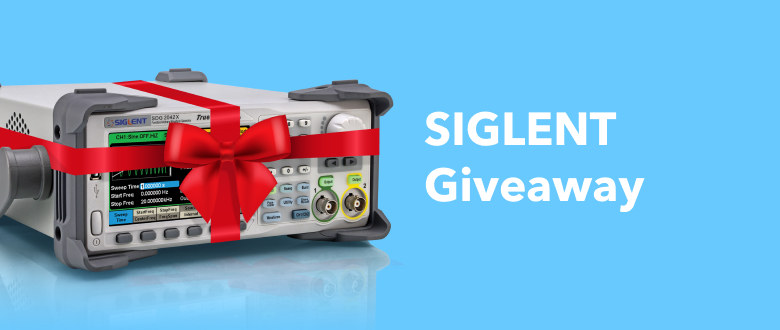 All you need to do is to express all your thoughts/feelings/ideas/suggestions in one review and publish it on the purchased product page. Then make the screenshot and send it along with the link of your review and the serial number of your device to sales@siglent.com. The more reviews you write, the more chances you have to win!
You can also make a video review and upload it to Youtube. After that, send your screenshot and link of your video to sales@siglent.com. The prize for the best video is an SDS2104X Plus oscilloscope! The winner will be announced every six months. You can take part in both parts of the giveaway at the same time and win two prizes!
For convenience, please title your email as SIGLENT Review from your name. For example: SIGLENT Review from Tom Smith.
Got anything to say? Don't be shy, as Tooboom and SIGLENT are waiting for your most honest reviews!
SIGLENT TECHNOLOGIES reserves the right to make the final decisions on the giveaway.