ACCTA
Accta – a popular Ukrainian brand producing electronics repair equipment since 2016.
Accta engineers developed and manufactured the first hot air rework station made in Ukraine – Accta 301. The soldering station series was extended when the Accta 401 model operating with Hakko T12 soldering tips was produced.
A series of reliable digital multimeters and clamp meters were introduced by Accta in 2020. The product range includes all you may need from the simplest models to professional devices with full functionality.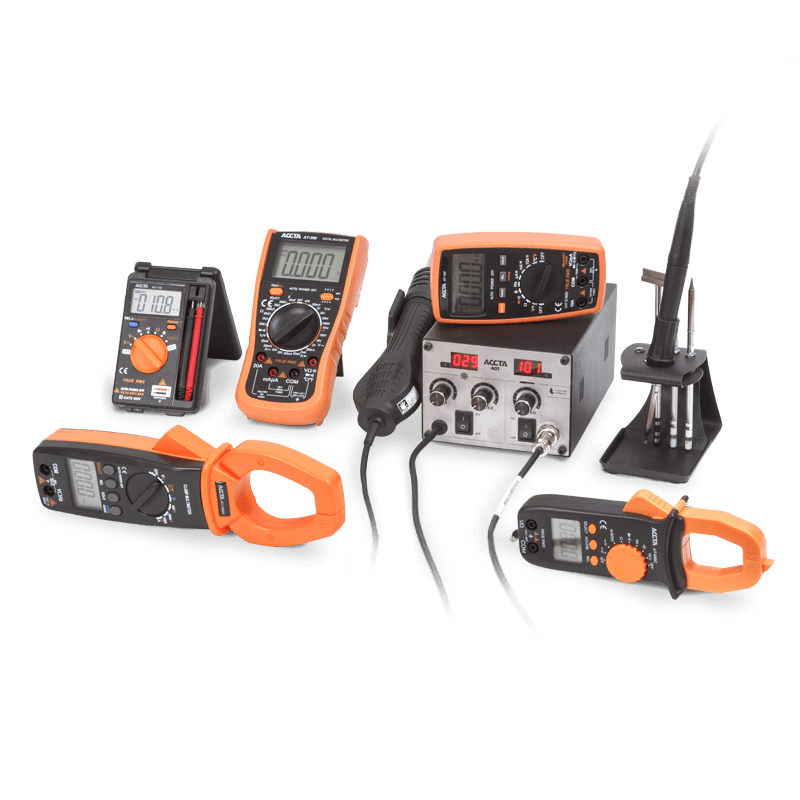 Video
Measuring Equipment
Video
All Accta Products