Multitools
Pocket-size multi-function tools perform several functions at once. These tools are resistant to the environment, which makes it ideal for traveling.
Sort by:
Price up
Price down
Name (A-Z)
Name (Z-A)
Popularity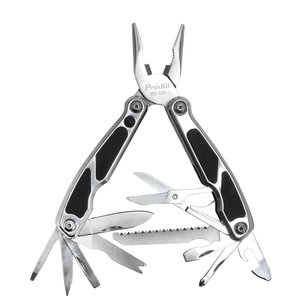 Multi-Tool Pro'sKit MS-526
12-in-1 pocket-size stainless steel multi-tool suitable for various on-site applications.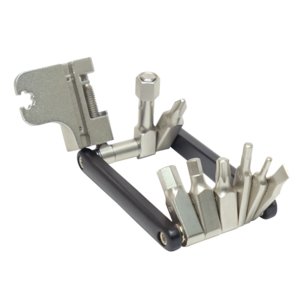 Bicycle Multitool Pro'sKit HW-322M
Perfect for tightening and adjusting bicycle handlebars, stems, seats, chain ring bolts, derailleurs and other bike systems.
Screwdriver and Wrench Set Pro'sKit HW-222S-PK
Pro'sKit HW-222S-PK screwdriver and wrench set with 8 bits is an indispensable tool for assembling/disassembling home furniture, bike and electronics.