Soldering Station Goot RX-701AS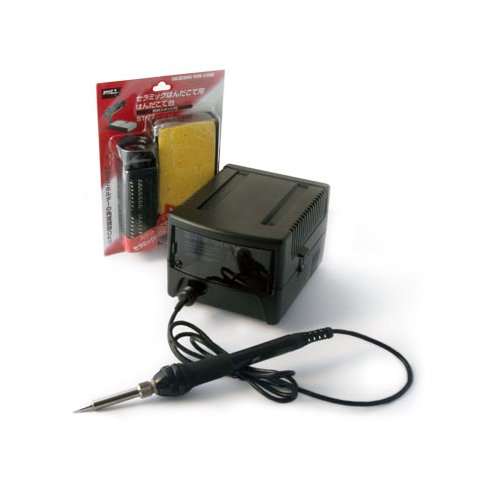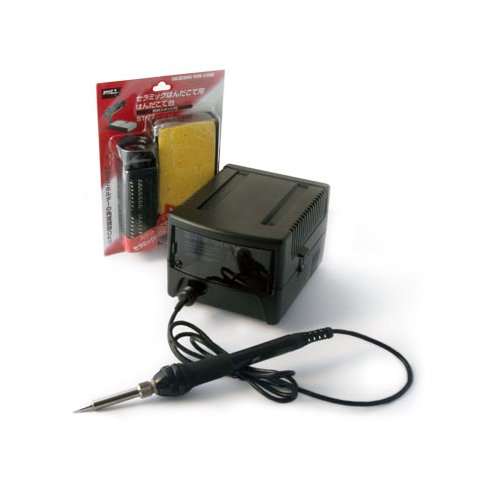 2.7 kg
220 V
Warranty: 12 month (s)
Temperature controlled soldering station RX-701AS is anti-static easy to use model with Soldering Iron Stand ST-77 
Temperature controlled soldering station GOOT RX-701AS — is anti-static easy to use model with Soldering Iron Stand ST-77. With the new sensor integrated into the heater (Patent Pending) a 60W large heat capacity allows faster temperature recovery during heavy soldering, reducing the reaction time even at lower temperature settings. Stability even during heavy soldering enables low temperature soldering and reduces the risk of thermal shock to low capacity electrical parts. Made in Japan.
Features
Set in temperature support accurate within 0,5°C.
Temp/ Setting Range : 200-450°C.
Package includes easy in use soldering stand  ST-77.
Thin, smooth and heatproof soldering iron power cable.
Comfortable ergonomic soldering iron handle with microcellular rubber bracket.
Optional: Replacement Tip GOOT PX-60RT-SB.
Leak voltage is greatly reduced by proper grounding.
The heater is completely separate from the input power by the insulated transformer.
Antistatic model.
Technical specifications
Soldering Unit Specification
M Type
Voltage
220 V AC, 50/60 Hz
Power Consumption
65 W
Output Voltage
24 V AC, 60 W
Temp/ Setting Range
200-480°C
Insulation Resistance (500V DC) 
Over 100 MΩ
Dimensions
Soldering Unit
195 mm (w/o cord bushing)
Control Unit
146(L)× 115(W)× 98(H) mm
Weight
Soldering Unit
Approx. 41 g (w/o cord)
Control Unit
Approx. 1.5 kg (w/o cord)
Leak Voltage
Less than 0.5 mV
Ground Resistance
Less than 0.3 Ω
Control Unit to Soldering Unit Cord Length
1.2 m
Power Cord Length
1.3 m  (3 core cable) ground plug
Accessory
Soldering Iron Stand ST-77 
Compatibility
Contents
Control unit — 1 pc.
Soldering unit — 1 pc.
Soldering stand Goot ST-77 — 1 pc.
Bit cleaning sponge — 1 pc.
Manual — 1 pc.
| | |
| --- | --- |
| Power | |
| Heater type | |
| Control type | |
| Soldering iron voltage | |