Combination Pliers Pro'sKit PM-911 (195 mm)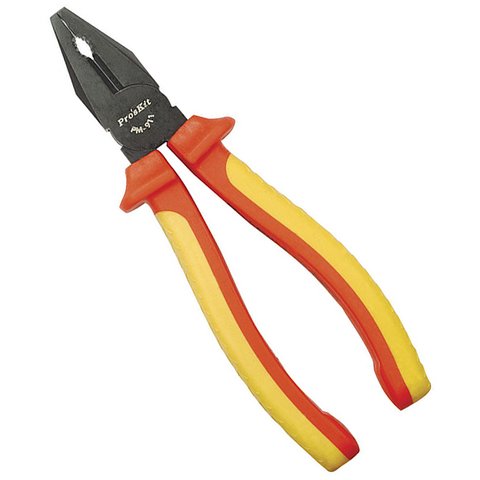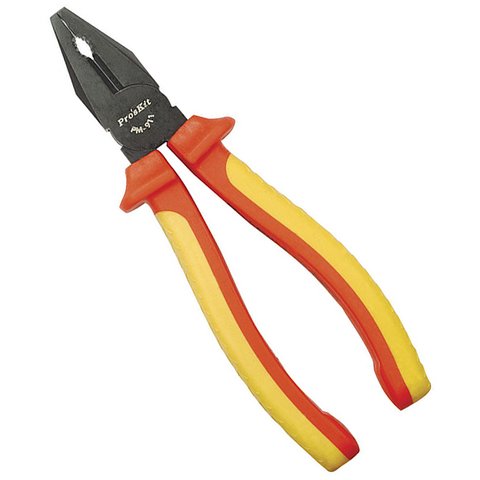 Made of hardened and tempered steel for maximum strength and durability. Hand sharpened cutting edges.
Pro'sKit PM-911 are a combination pliers with hardened cutting edges and a teflon polished finish. Pro'sKit PM-911 combination pliers have soft grip handles for comfort and control, and can be used for cutting according to IEC 900, and DIN 1000V safety standards.
Pro'sKit PM-911 Combination Pliers Features
Certified to IEC 60900: 2004, VDE, and DIN 1000V safety standards
Ergonomic cushion grip handles for maximum comfort
Teflon multi-layered hard chrome finish
Pro'sKit PM-911 Combination Pliers Specifications
Application
soft wire
ø 3.8 mm
hard wire
ø 2.5 mm
OAL
200 mm