DC Power Supply HYelec HY1502C ( 0-15 V; 0-2 A )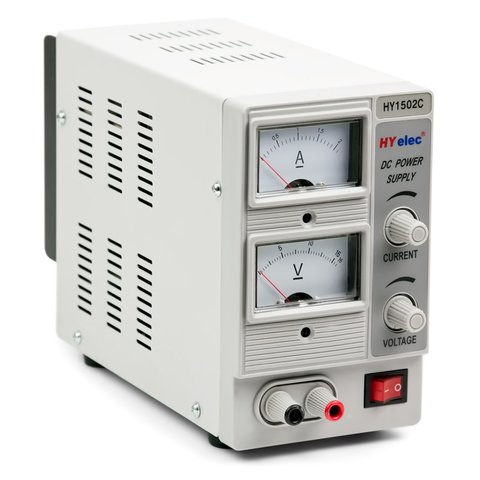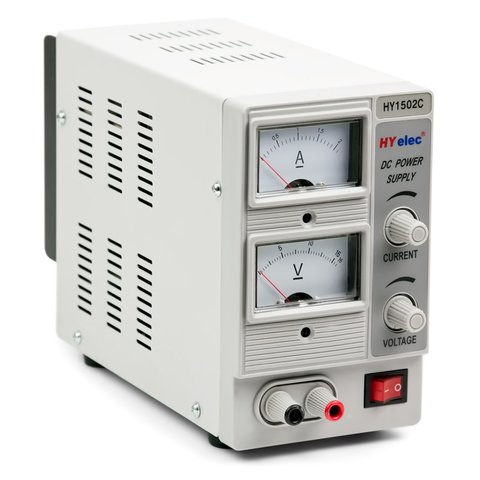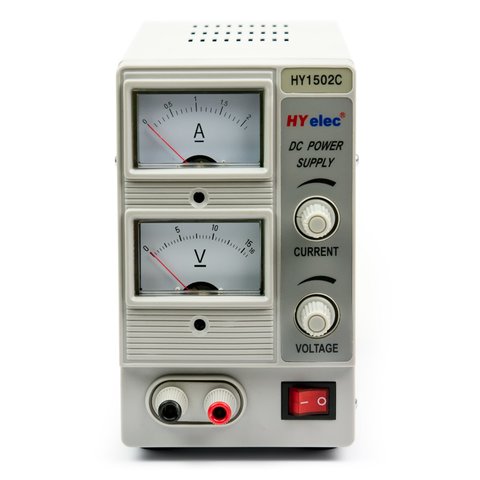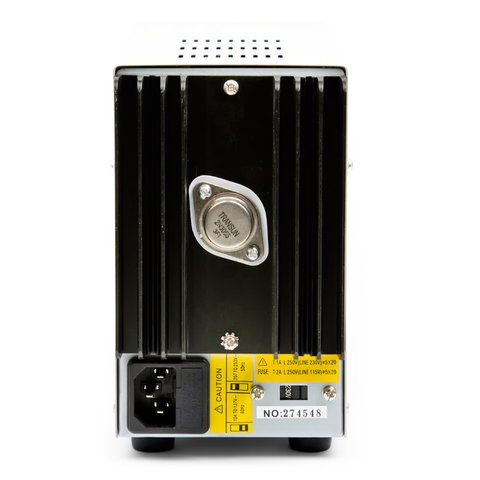 2.5 kg
220 V
Warranty: 6 month (s)
Powers electronic devices and schemes with 0 to 15 V and 0 to 2 A. Current and voltage values are controlled by voltmeter and amperemeter.
Power supply HY1502C provides electronic devices and schemes with power supply of stabilized voltage from 0 to 15 V and current from 0 to 2 A.
Features
Parameters adjusted by means of potentiometers.
Output current and voltage are controlled on movable-pointer indicators amperemeter and voltmeter. Measurement error constitutes less than 2,5%.
Output terminals from which voltage and current are read as well as ground connector, are located at the bottom of the power supply faceplate HY1502C.
The device is powered from the AC mains 220 V.
Power adaptor HY1502C switching on/off by means of a special key.
Technical specifications
Output voltage, V
0 - 15
Output current, A
0 - 2
Ripple level
By current, mA
≤ 3
By voltage, mV
≤ 0,5
Load effect, %
By current, mA
≤ 0,2 + 5 mA
By voltage, mV
≤ 0,01 + 5 mV
Supply voltage effect, %
By current, m
≤ 0,2 + 1 mA
By voltage, mV
≤ 0,01 + 1 mV
Power supply
~ 220 V ± 10 %
Dimensions, mm
206 × 153 × 110
Weight
2,5
| | |
| --- | --- |
| Type | |
| Number of channels | |
| Max. Voltage | |
| Max. Current | |
| Indicator type | |
Compare
No items in compare list