Digital Clamp Meter UNI-T UT219E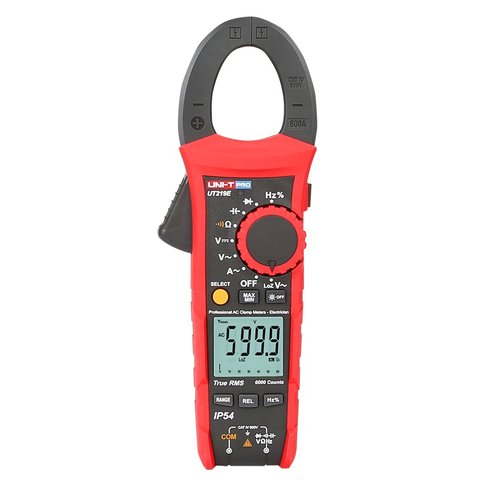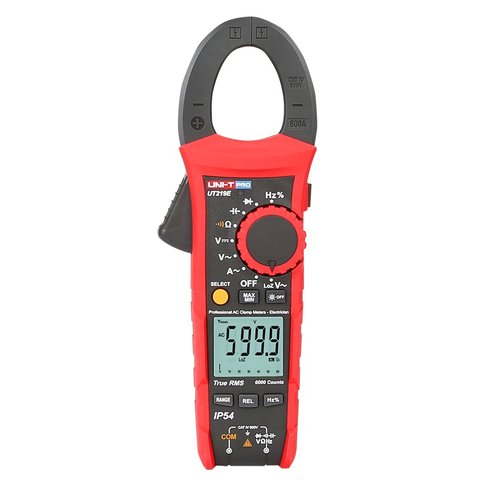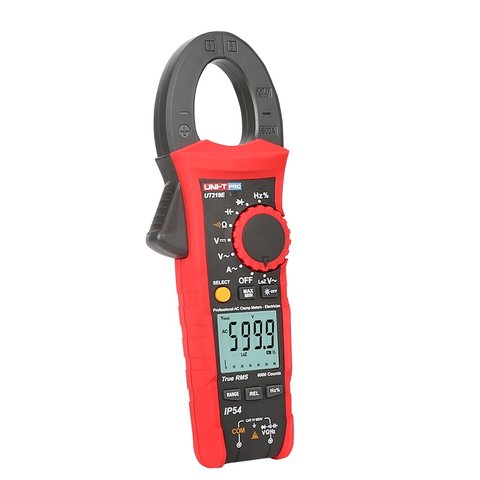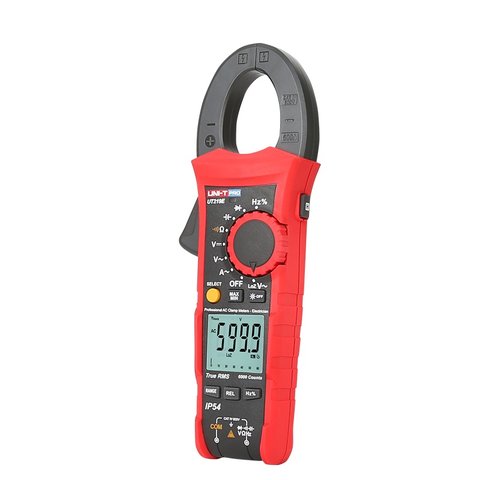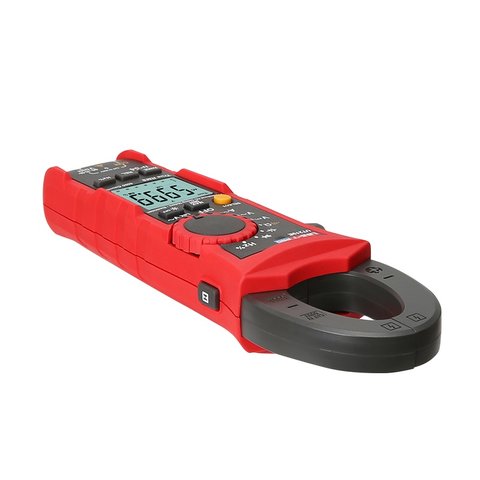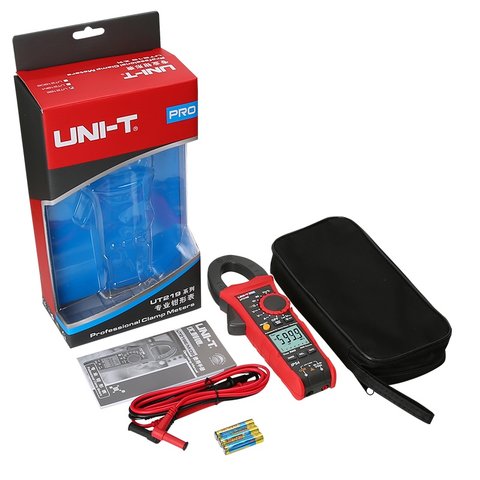 1.5 kg
Warranty: 24 month (s)
True RMS meter for measuring AC current and voltage, DC voltage, LoZ, resistance, capacitance, frequency, duty ratio, diode test.
UNI-T UT219E – IP54 protected professional True RMS digital clamp multimeter with multiple functions, including LoZ voltage test.
Features
Large 6000-digit LCD display
True RMS
LoZ mode (measuring continuity using impedance with low input voltage to reduces ghost voltages).
Auto/Manual range
MAX/MIN/REL testing mode
Data hold
Function selection (SELECT)
Auto backlight
Auto power off
Low battery indication
2 m drop proof
IP54 protection
CAT IV 600V
Technical Specifications
Function
Range
Accuracy
AC current
60.00A ~ 600.0A
±(1.8%+6)
AC voltage
6.000V ~ 600.0V
±(1.0%+6)
LoZ ACV
600.0V
±(2.5%+6)
DC voltage
600.0mV ~ 600.0V
±(0.6%+3)
Resistance 
600.0Ω ~ 60.00MΩ
±(1.0%+3)
Capacitance 
60.00nF ~ 60.00mF
±(4.0%+7)
Frequency
60.00Hz ~10.00MHz
±(0.1%+6)
Duty ratio
0.1% ~ 99.9%
±(2.6%+7)
Diode test
6V/10V
General Characteristics
Jaw size
33 mm
Power
AAA 1.5V alkaline battery × 3
Display
LCD, 35 × 31 mm
Size
235 × 83 × 47 mm
Weight
338 g
Video
You'll find even more video reviews in the Video tab. Go and check it out!
Package Contents
UNI-T UT219E Digital Clamp Meter — 1 pc.
Testing probes — 1 set
Batteries — 1 set
Carrying bag — 1 pc.
User manual — 1 pc.
| | |
| --- | --- |
| Digit Capacity | |
| Type | |
| Jaw diameter | |
| DC Voltage | |
| AC Voltage | |
| Resistance | |
| Frequency | |
| DC | |
| Temperature | |
| Power | |
| Duty cycle | |
| True RMS | |
| Backlight | |
| PC connection | |
| Diode test | |
| Analog bar graph | |
| Capacitance | |
| Continuity test | |
| AC | |
| Three-phase voltage measurement | |
| Three-phase current measurement | |
| NCV | |