Free Shipping Offer at ToolBoom is extended!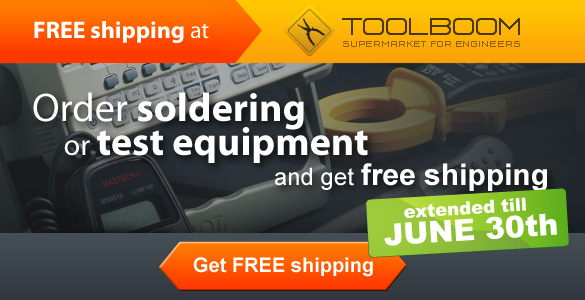 Dear customers,
Due to numerous customer requests we have extended Free Shipping Offer till June 30th, 2011.
Each order to
North America
Western Europe
Australia
New Zealand
entitles you to FREE SHIPPING!
You can get free shipping when ordering items from the following categories:
This unique offer is valid only through June 30th.
Please contact a sales manager to get Free Shipping according to the terms and condition of this promotion.
Best regards,
ToolBoom Team