IP Cameras: Perfect Solution for Home and Business Protection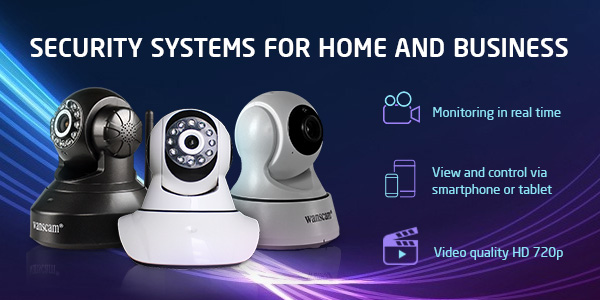 We are happy to announce a new category of products, Security systems, that has appeared in our online store.
You will find a wide selection of wireless Wanscam IP cameras, IP video recorders (NVR) and security kits that will help you protect not only yourself and your close ones but your business, office or company as well.
Each camera is packed with various functions and features. Motion sensors allow cameras to automatically start video recording onto an SD card or an FTP server; high-quality infrared LEDs provide night visibility up to 10, 20 and even 100 meters; innovative P2P technology makes it possible to quickly and easily set up a camera with a simple QR code scan and control it with a smartphone or tablet anywhere and anytime. All this and a lot more – in our new IP cameras.
Make sure your close ones are protected, buy an IP camera right now!