Official Reseller of Jovy Systems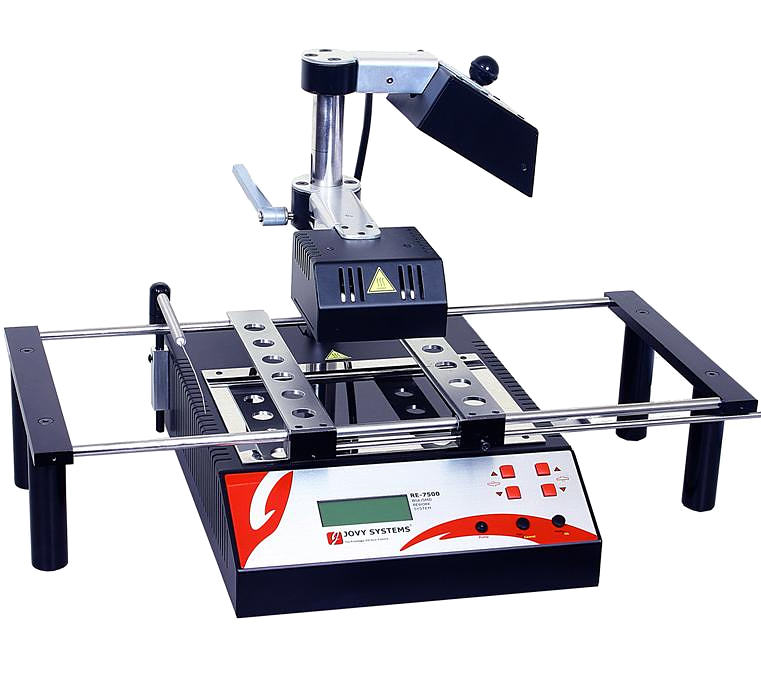 Jovy Systems has built up the reputation of the leading manufacturer of low-end rework stations. It is due to the soldering systems RE7500 by Jovy Systems, that the infrared technology has become accessible to the mass market customers.
Jovy RE7500 Soldering Systems are now indispensable to every kind of authorized service for computer hardware, lap tops, cell phones and other electronics. Using Jovy Systems Reballing Kits, containing, among others, adjustable hold-down screw for chips of various thickness, is an easy and secure way to turn reballing into a safe and enjoyable process.
Our online service/repair tools store provides full range of equipment by Jovy Systems, as well as professional assistance and after-sale service.