Pro-soft Screwdriver Pro'sKit SD-2312 12 PCS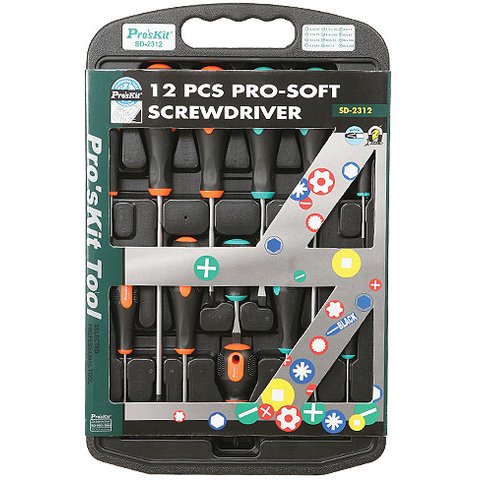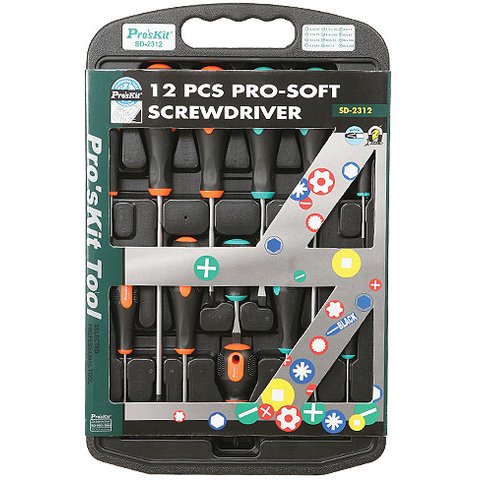 New design shape for comfortable and powerful handling in operation
Pro'sKit SD-2312 – pro-soft screwdriver.
Features
Exactly fit to screw heads.
High accuracy finish of working parts.
Material: hardened high grade Ni-Cr-Mo steel.
New design shape for comfortable and powerful handling in operation.
Double structure handles made of elastomer resin, fitting exactly and non-slip.
The set comes in a plastic molded tray.
Technical specifications
Contents
2,0 x 50
3,0 x 75
5,0 x 75
6,0 x 40
6,0 x 100
6,0 x 200
# 00 x 50
# 0 x 75
# 1 x 75
# 2 x 40
# 2 x 100
# 2 x 200