SUNKKO 863D+ Digital Thermostat BGA Preheater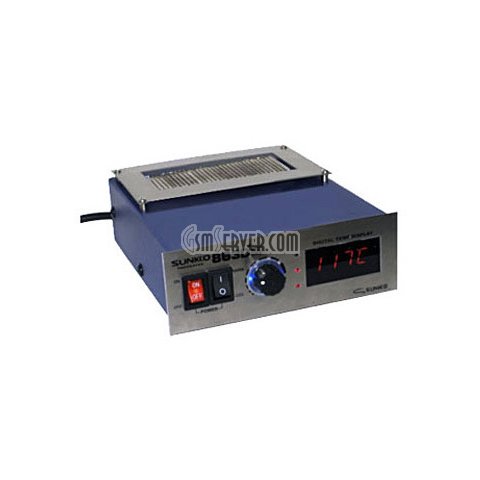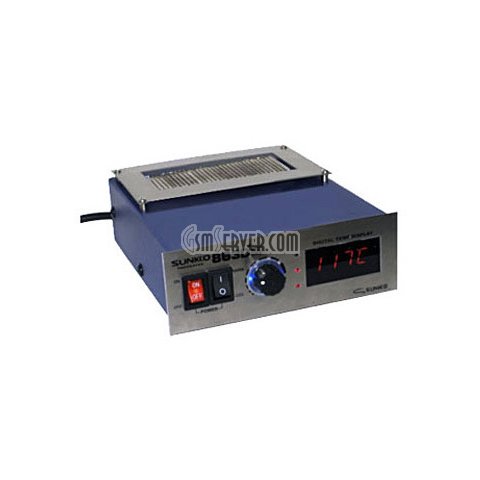 2.8 kg
220 V
Warranty: 6 month (s)
Digital Thermostat BGA Preheater SUNKKO 863D+
FEATURES:
Adopted unique ventilation system and non-carbonate direct current motor stabilize the hot airflow.
Adopted PID control keep temperature precise and stable.
Compact design with LED temperature display.
Quick heat 250 oC within 10 seconds.
Large heating platform 12x8 cm for even heating of a circuit board or a large component.
Preheat and cooling function selection.
Unique joint start function with option SUNKKO 852D+/852D Intelligent Programs Rework Station.
To form a repair system with a digital desoldering station for SMD and BGA repairing.
SPECIIFICATIONS:
Max Power: 600W
Temperature control: 100~300 oC
Heating area: 12x8 cm
Temperature Control: PID
Heating Element: Ceramic
Detector: K Thermocouple
Packing: 33.5x28x19 cm
G.Weight: 3.5 kg