Advanced Triggering Option RIGOL AT-DS1000Z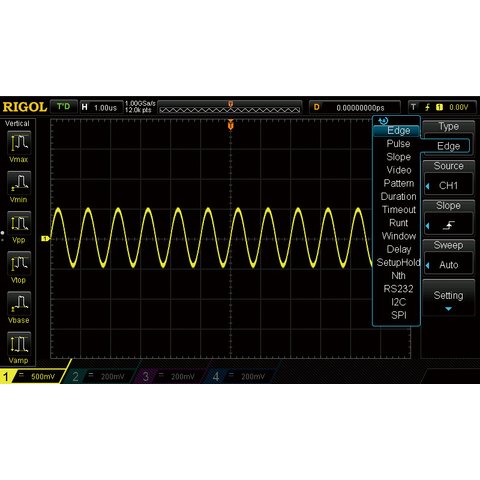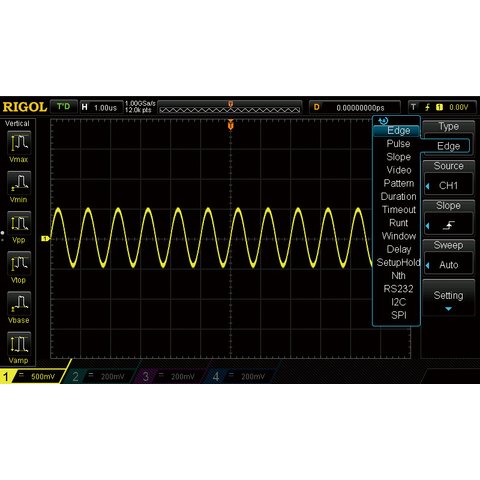 0.001 kg
Availability in stock:
HK
Warranty: 36 month (s)
Advanced trigger option for digital oscilloscopes RIGOL DS1054Z, DS1074Z, DS1074Z-S, DS1104Z, DS1104Z-S and RIGOL MSO1104Z, MSO1104Z-S, MSO1074Z, MSO1074Z-S.
Note! This item is shipped within 7 working days.
When you purchase this item you get the activation key used to enable the described function in your device.
RIGOL AT-DS1000Z Advanced Triggering Option is used for RIGOL DS1000Z series digital oscilloscopes and RIGOL MSO1000Z series mixed signal oscilloscopes.
It enables the following trigger functions: RS232, I2C, SPI, Runt, Windows, Nth Edge, Delay, Time Out, Setup/Hold.
Compatibility
RIGOL DS1000Z
RIGOL MSO1000Z
Trigger Option Software Licenses is compatible with the following models of Digital Oscilloscopes

RIGOL DS1104Z
RIGOL DS1054Z
RIGOL DS1074Z
RIGOL DS1104Z-S
RIGOL DS1074Z-Plus
RIGOL DS1074Z-S
RIGOL DS1074Z-S-Plus
RIGOL DS1104Z Plus
RIGOL DS1104Z-S Plus
RIGOL MSO1074Z
RIGOL MSO1074Z-S
RIGOL MSO1104Z
RIGOL MSO1104Z-S