Deep Memory Option RIGOL MEM-DS1000Z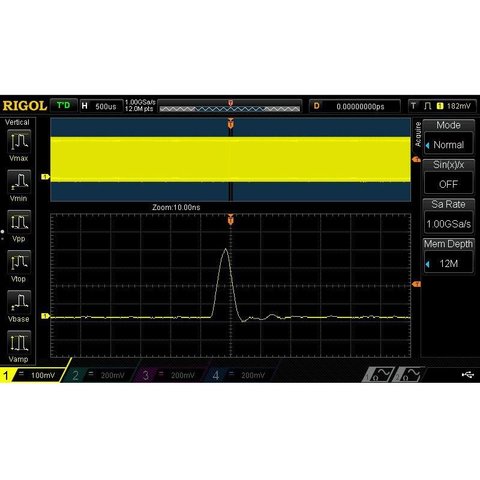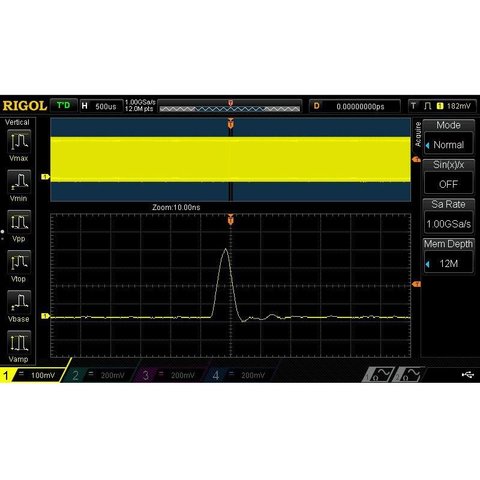 0.001 kg
Availability in stock:
HK
Deep memory option for digital oscilloscopes RIGOL DS1054Z, DS1074Z, DS1074Z-S, DS1104Z, DS1104Z-S and RIGOL MSO1104Z, MSO1104Z-S, MSO1074Z, MSO1074Z-S.
Note! This item is shipped within 7 working days.
When you purchase this item you get the activation key used to enable the described function in your device.
RIGOL MEM-DS1000Z Deep Memory Option is used for RIGOL DS1000Z series digital oscilloscopes and RIGOL MSO1000Z series mixed signal oscilloscopes.
It increases the maximum memory depth from 12 Mpts to 24 Mpts.
Compatibility
RIGOL DS1000Z
RIGOL MSO1000Z
Deep Memory Software Licenses is compatible with the following models of Digital Oscilloscopes

RIGOL DS1104Z
RIGOL DS1074Z
RIGOL DS1104Z-S
RIGOL DS1074Z-Plus
RIGOL DS1074Z-S
RIGOL DS1074Z-S-Plus
RIGOL DS1104Z Plus
RIGOL DS1104Z-S Plus
RIGOL MSO1074Z
RIGOL MSO1074Z-S
RIGOL MSO1104Z
RIGOL MSO1104Z-S