New Arbitrary Waveform Generator Series – RIGOL DG4000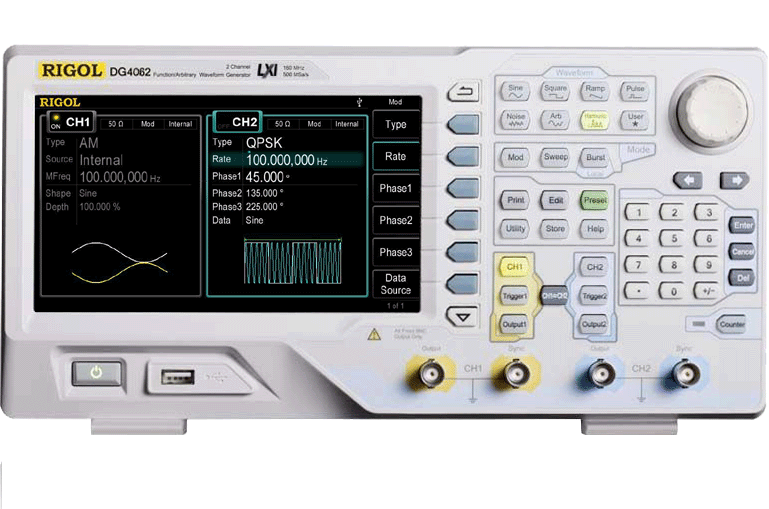 RIGOL Technologies keeps on creating new high-quality devices. This time we are glad to present you the recent news of 2012 – RIGOL DG4000 series arbitrary waveform generators. Dual-channel arbitrary waveform generators RIGOL DG4000 with a sine frequency up to 160 MHz, 500 MSa/s sample rate and modulation functions: AM, FM, PM, ASK, FSK, PSK, BPSK, QPSK, 3FSK, 4FSK, OSK, PWM. The device series comprises multiple functions including a function generator, an arbitrary waveform generator, a pulse generator, a harmonic generator, an analog/digital modulator and a counter.
Traditionally, all RIGOL models have a significant price advantage compared to similar European models with the same characteristics.
Please find more detailed information on these arbitrary waveform generators on the product pages:
You may purchase all RIGOL DG4000 series arbitrary waveform generators starting from March 2012 at ToolBoom Online Store.