Price Drop on Popular Oscilloscopes
One more price drop! This time we offer to save money buying an oscilloscope!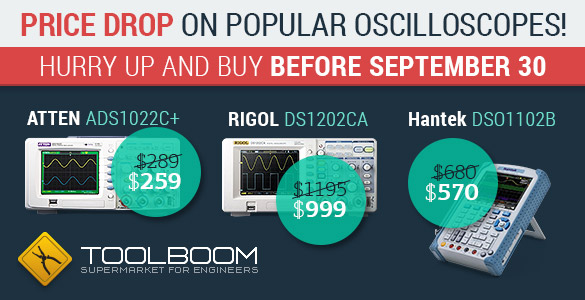 Buy one of the offered popular oscilloscope models at a reduced price:
Make use of our offer — take your chance to buy high-quality digital oscilloscopes at our store! The promo is valid only till 30 September 2013.