Real-time Spectrum Analyzer SIGLENT SSA3075X-R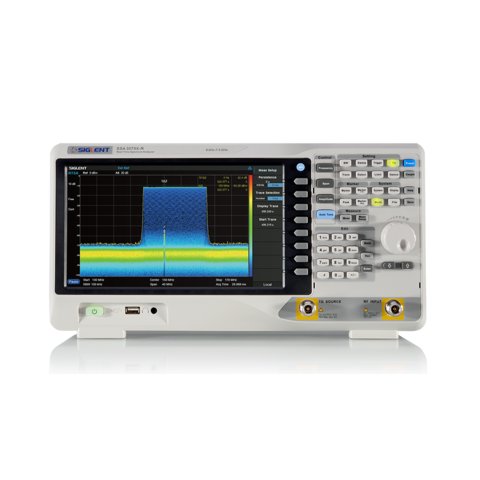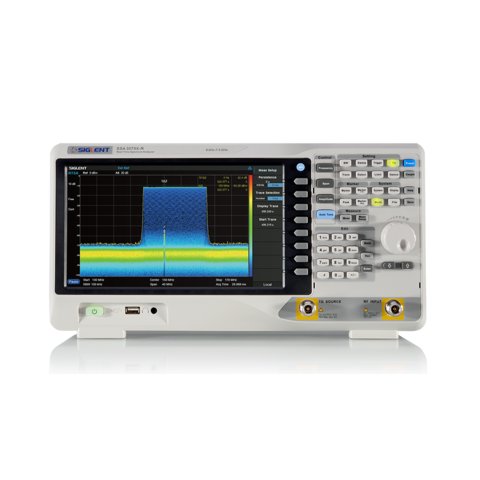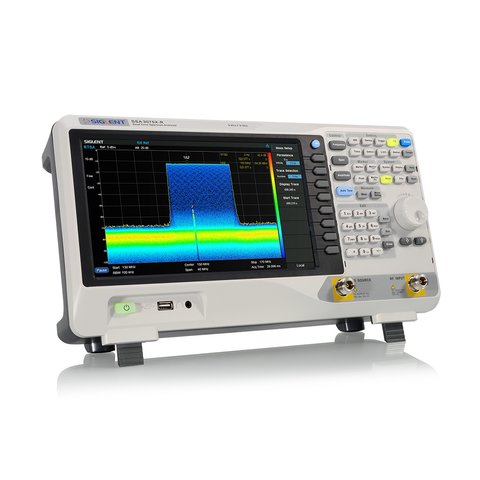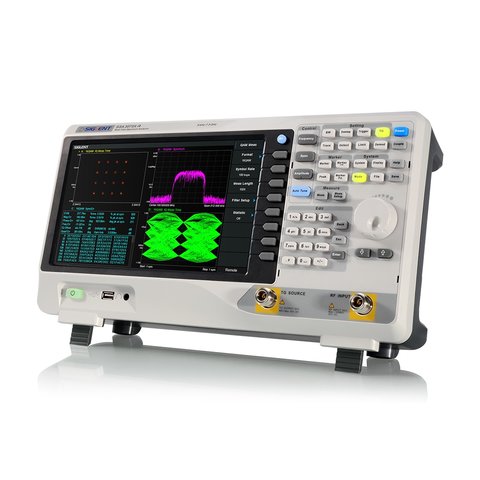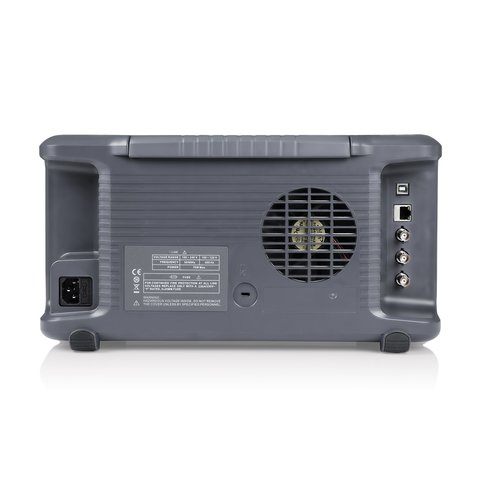 8 kg
Warranty: 36 month (s)
Powerful spectrum analyzer with a frequency range of 9 kHz~7.5 GHz and a real-time bandwidth of up to 40 MHz. Tracking generator, LF preamplifier.
SIGLENT SSA3075X-R is a powerful real-time spectrum analyzer for complex RF spectrum and signal analysis. The tool can provide multi-dimensions data displays, advanced triggering, and RF data capturing, to solve modern RF spectrum challenges, like hopping frequency, spectrum interference, etc.
Applications include broadcast monitoring/evaluation, cellular site, IoT, WiFi, Bluetooth surveying, research and development, education, production, and maintenance.
Features
Tracking generator, LF preamplifier.
Large multi-touch display (25.7 cm) provides a resolution of 1024 × 600 pixels.
Mouse and keyboard supported.
Frequency range from 9 kHz up to 7.5 GHz.
-165 dBm/Hz displayed average noise level.
-98 dBc/[email protected] kHz offset phase noise.
Level measurement accuracy < 0.7 dB.
100% POI 7.20 μs, dynamic range 60 dB.
1 Hz minimum resolution bandwidth (RBW).
Various measurement functions.
Multiple measurement modes.
Up to 40 MHz real time analysis bandwidth (opt.)
Advanced measurement kit (opt.)
Reflection measurement kit (opt.)
Modulation analysis mode (opt.)
EMI measurement mode (opt.)
Technical Specifications
Model
SSA3050X-R
SSA3075X-R
Frequency Range
9 kHz~5.0 GHz
9 kHz~7.5 GHz
Resolution Bandwidth
1 Hz~3 MHz
1 Hz~3 MHz
Displayed Average Noise Level
-165 dBm/Hz
-165 dBm/Hz
SSB Phase Noise
<-98 dBc/Hz
<-98 dBc/Hz
Third-order intercept (TOI)
+14 dbm
+14 dbm
Amplitude Accuracy
< 0.7 dB
< 0.7 dB
Tracking Generator
100 kHz - 5.0 GHz
100 kHz - 7.5 GHz
Real-Time Bandwidth
25 MHz, 40 MHz (Option)
SFDR
60 dB
100% POI
7.20 μs
RTSA Measurement
Density, Spectrogram, 3D, PvT
Communication Interface
LAN, USB Device, USB Host (USB-GPIB)
Remote Control Capability
SCPI/Labview/IVI based on USB-TMC/VXI-11/Socket/Telnet
Remote Controller
NI-MAX, Web Browser, Easy Spectrum software, File Explorer
Data Sheet

Download SSA3075X-R Data Sheet.
Package Contents
Real-time Spectrum Analyzer SIGLENT SSA3075X-R — 1 pc.
Power Cord — 1 pc.
USB Cable — 1 pc.
Quick Start Guide — 1 pc.
Guarantee Card — 1 pc.
Additional features

with tracking generator
with LF preamplifier

Max. frequency