Logic Analyzer Software SIGLENT SDS-2000X-LA for SIGLENT SDS2000X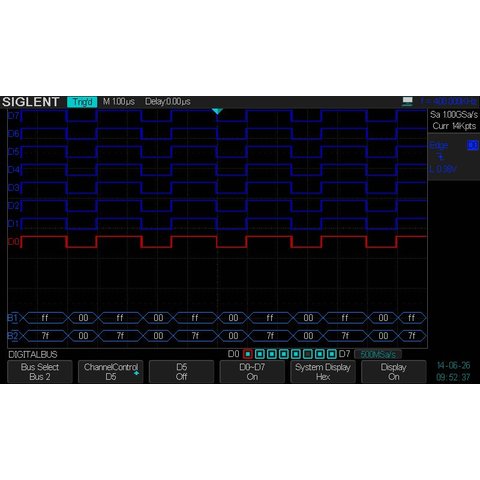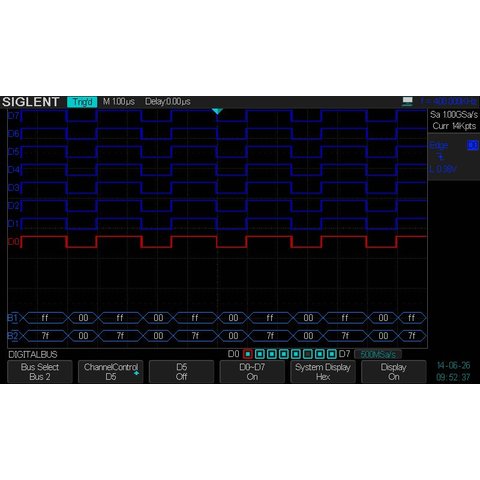 Availability in stock:
HK
Warranty: 12 month (s)
Logic Analyzer Software Option for SIGLENT SDS2072X, SDS2074X, SDS2102X, SDS2104X, SDS2202X, SDS2204X, SDS2302X, SDS2304X digital oscilloscopes.
Note! This item is shipped within 7 working days.
This user-installable option turns your SDS2000X series oscilloscope into a mixed-signal scope (MSO), adding an 16-channel, 500MSa/s Logic Analyzer Option (a software key and a logic analyzer pod that attaches to a front-panel connector).
Compatibility
Logic analyzer software is compatible with the following models of Digital Oscilloscopes

SIGLENT SDS2204X
SIGLENT SDS2074X
SIGLENT SDS2302X
SIGLENT SDS2104X
SIGLENT SDS2072X
SIGLENT SDS2304X
SIGLENT SDS2102X
SIGLENT SDS2202X