Rigol – the Way to Success
The market of high-precision electronic equipment is constantly growing to meet the requirements of different spheres of the world market and to meet most applications. The recent decades have brought a lot of innovation and progress in the field of measuring instrumentation. With the growth of technology and production the competition in this branch became even more intense. There are progressive brands that have confidently entered the market to share the leading positions with well-known and trusted world companies. We would like to introduce one of those brands – Rigol, which is already well recognized on the measuring equipment market all over the world and is still very promising and fast developing.
RIGOL – Beyond Measure
RIGOL Technologies, Inc. is one of the world's leading measuring equipment manufacturers. Founded in 1998, the company is specialized in developing, manufacturing and marketing a wide range of Electronic Measurement and Chemical Analysis devices, as well as research and innovating technologies. RIGOL developments are widely used by engineers and technicians for industry purposes, service and maintenance, research activities, as well as for education and training. The product range includes Digital Storage Oscilloscopes, Function/Arbitrary Waveform Generators, Digital Multimeters, Radio Frequency Spectrum Analyzers, Digital Programmable Power Supplies.
Rigol products offer high-quality performance and operability compared to that of the world leading brands at moderate price. This Chinese manufacturer has not only managed to become one of the leaders in Asia, but also successfully distributes and promotes a wide range of products on European and American market.
Standards and Certification
RIGOL Technologies is certified according to ISO9001:2000 Quality Management System and ISO14001:2004 Environmental Management System, all Rigol products are certified and marked with CE (European Union quality and safety standard) and TUV (IEC, VDE, European safety standards). It is China's certified National Hi-Tech/Innovation Company, Provincial Enterprises Technology Center, and the only official LXI (LAN eXtensions for Instrumentation) Standard Class C laboratory in Asia. RIGOL Trademark has been registered in China, the United States, Japan and Madrid Agreement System countries, etc. – totally over 90 countries and regions worldwide.
Facilities and Cooperation
RIGOL production facilities include 800.000 square feet campus in Beijing and 300.000 square feet facility in Suzhou (China). Apart from the headquarters in Beijing and manufacturing base in Suzhou, the international activity of the company is supported by branch offices in America (Cleveland, Ohio, USA) and Europe (Munich, Germany), and more than 150 distributors or representatives. RIGOL offers high-quality products and services in more than 60 countries/regions on six continents.
Electronic Measurement Division of RIGOL Technologies actively works to provide up-to-date solutions to cover the needs of different world market segments. The principal ones are: engineering and education, manufacturing, automobile and industrial control, broadcasting and wireless technologies.
Among the customers using Rigol products there are a lot of famous world institutions, companies and brands, namely Analog Devices, Inc. (USA), National Semiconductor (USA), Phillips, Hitachi, Siemens, Huawei, Mitsubishi Electric, Audi, Harvard University, Massachusetts Institute of Technology (MIT), United States National Institute of Standards and Technology (NIST), and many more.
Company Developments
1999
First Rigol oscilloscope was manufactured – Rigol RVO2100 Virtual Digital Storage Oscilloscope.
2002
Rigol developed DS3000 Series Digital Storage Oscilloscopes that were the first DSO mass production in China.
2004
Rigol DS5000 Series Digital Storage Oscilloscopes were presented. The performance of a DSO manufactured by a small Chinese company could be compared to that of premium brands for the first time.
2006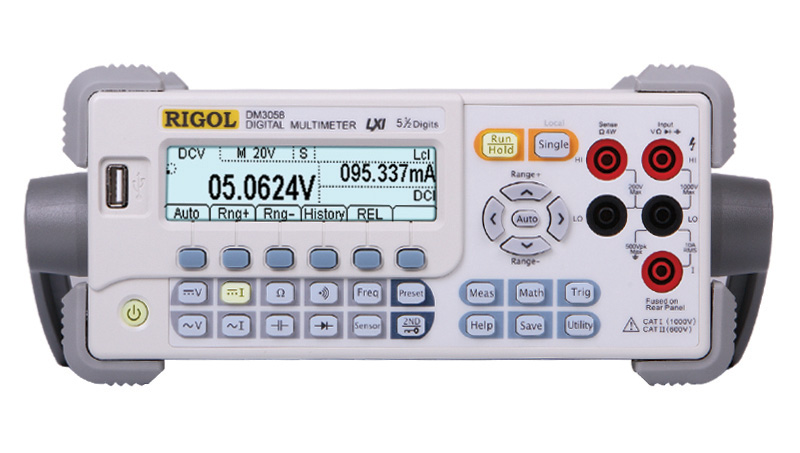 Rigol started the development of digital multimeters and introduced the new Rigol DM3000 Series – first Chinese 6 ? digital multimeter.
Rigol DG2000 Series Function/Arbitrary Waveform Generators.
Rigol DG3000 Series Function/Arbitrary Waveform Generators.
Rigol DS1000C/CD Series Digital Storage Oscilloscopes characterized by USB interface.
2007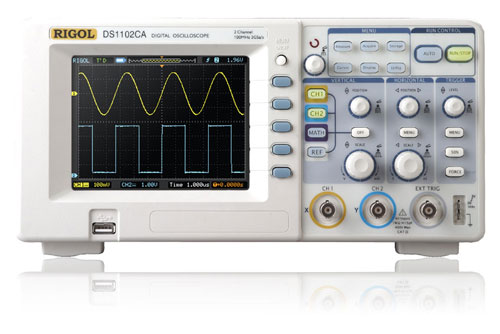 Rigol DG2000 Series Function/Arbitrary Waveform Generators.
Rigol DS1000E Series Digital Storage Oscilloscopes appeared and later became one of the world's bestsellers of their class.
Rigol DS1000CA Series Digital Storage Oscilloscopes, which were the first Chinese oscilloscopes with a bandwidth of 300 MHz and a sampling rate of 2 Gsamples/second.
2008
Continuous R&D made Rigol capable of producing equipment complying with LAN eXtensions for Instrumentation Standard.
Rigol DS1000B Series Digital Storage Oscilloscopes became the first four-channel Chinese oscilloscopes and the first Chinese DSOs supporting LXI.
2009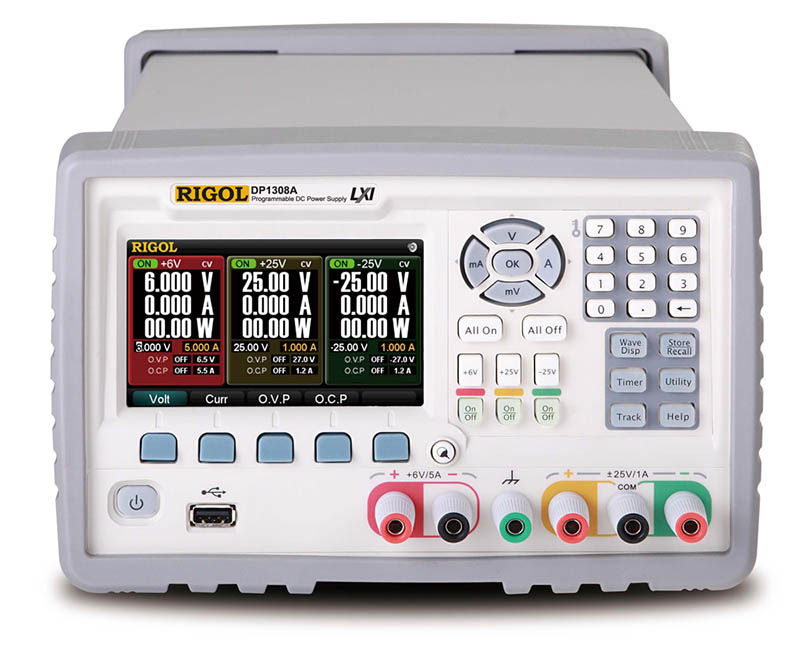 A series of high-speed DSOs – Rigol DS6000 – was manufactured. The oscilloscopes were characterized by the innovative design for this class of devices. RIGOL became world's fifth company offering similar performance.
The company started the production of power supply units with Rigol DP1308A Programmable DC Power Supply.
Rigol DSA1000 Series Spectrum Analyzers developed.
2010
A new 6 ? digital multimeter was produced – Rigol DM3068.
The range of Function/Arbitrary Waveform Generators was widened by the next Rigol DG5000 Series.
Rigol DP1116A Programmable DC Power Supply was manufactured.
2011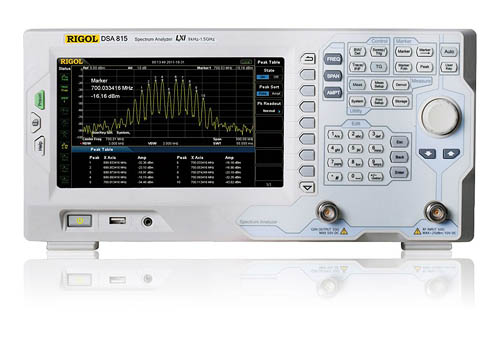 2012
And more expected!
The company is a winner of many different awards in the sphere of innovation and quality. In 2011, RIGOL Technologies was honoured with one of the R&D 100 Awards, also called the "Oscars of Innovation", for the development of RIGOL DS6104 Digital Oscilloscope.
RIGOL Technologies is planning a further promotion of its brand on the world market. R&D activities and innovation are constantly in progress.
You may choose any product from the wide range of Digital Oscilloscopes, Digital Multimeters, Function/Arbitrary Waveform Generators, RF Spectrum Analyzers, Digital Programmable Power Supplies and order it at out Online Store.
Yuriy Ter-Arutiunian
All rights reserved. This material from toolboom.com web site may not be published, rewritten or redistributed in whole or part without authorship indicated and backlinks provided.
Customers Feedback