PC Software RIGOL Ultra Spectrum for RIGOL DSA700 / DSA800 / DSA1000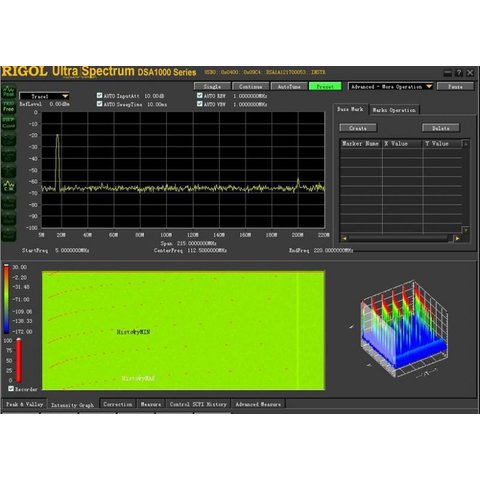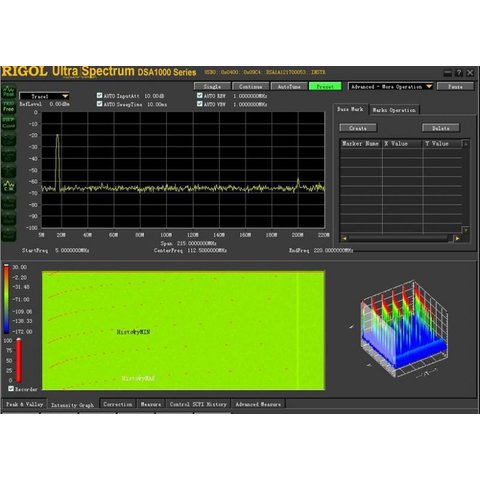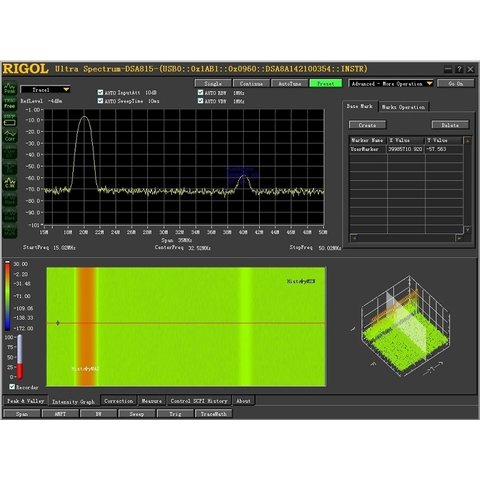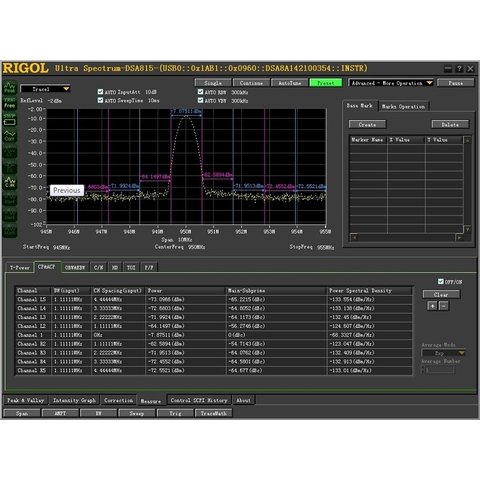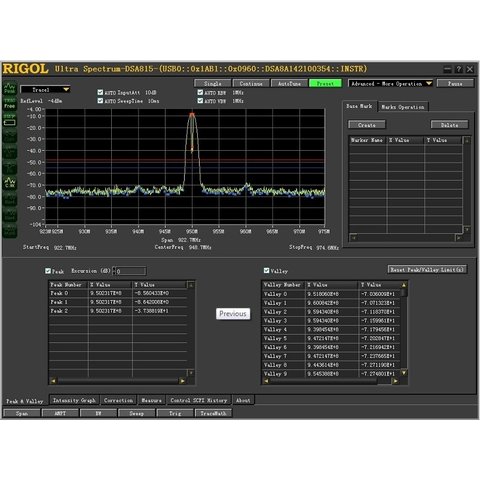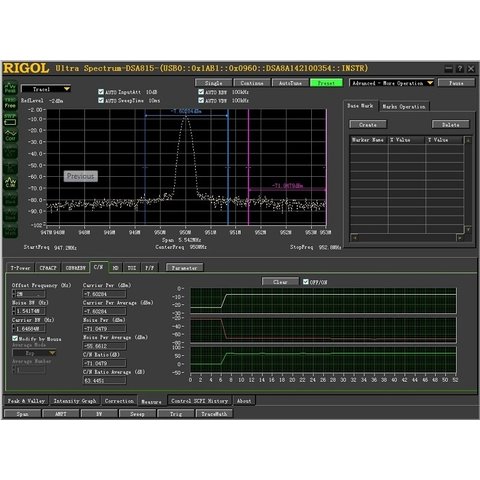 0.001 kg
Availability in stock:
HK
Warranty: 12 month (s)
PC Software for RIGOL DSA700, DSA800, DSA1000 and DSA1000A series spectrum analyzers to be used within the UltraSigma package.
Note! This item is shipped within 7 working days.
RIGOL Ultra Spectrum is Windows PC compatible remote control, remote monitoring and data analysis software for all RIGOL spectrum analysers.
Features
Remote Control.
The design of this software is based upon the VISA standard. Remote control and monitoring of a Rigol spectrum analyser is possible using either a USB or LAN connection.
Data Storage and Processing.
This software provides powerful data processing functions (independent from the instrument). You can perform a series of operations on the spectral data acquired from the instrument to fulfill various signal measurement and study requirements.
Instrument Function Extension and Enhancement.
Special functions (such as the 3-D intensity graph) extend and enhance the functions of the spectrum analyser.
Compatibility
Software is compatible with the following models of Spectrum Analyzers

RIGOL DSA815-TG
RIGOL DSA1020
RIGOL DSA815 with TG & VSWR & DSA80
RIGOL DSA875
RIGOL DSA1030
RIGOL DSA815-TG-VSWR
RIGOL DSA1020
RIGOL DSA815
RIGOL DSA875-TG
RIGOL DSA1030A
RIGOL DSA832-TG
RIGOL DSA1030A-TG3
RIGOL DSA1030-TG3
RIGOL DSA832
RIGOL DSA705
RIGOL DSA710