Software Options Bundle RIGOL BND-MSO/DS2000A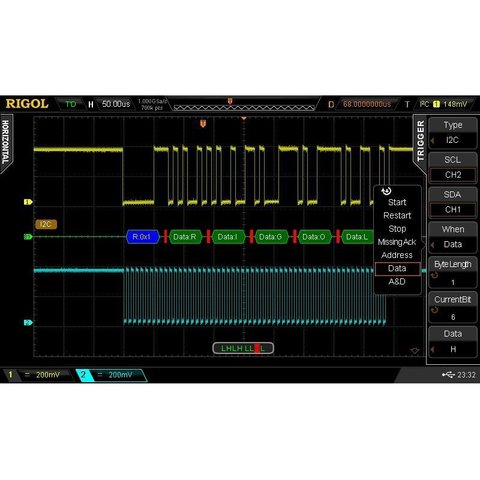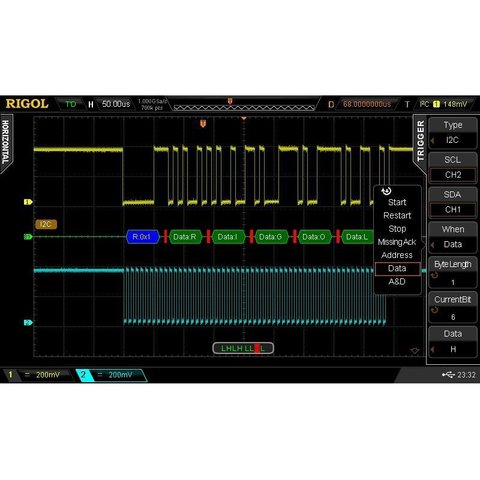 0.001 kg
Availability in stock:
HK
Warranty: 36 month (s)
Options Bundle (MEM-DS2000, AT-DS2000, SD-DS2000, CAN-DS2000) for RIGOL MSO/DS2000A series oscilloscopes.
Note! This item is shipped within 7 working days.
When you purchase this item you get the activation key used to enable the described function in your device.
RIGOL BND-MSO/DS2000A option bundle including the most needed options for your scope. Get all software upgrades (deeper memory, advanced trigger functions, serial bus decoding & CAN-bus analysis) for the MSO/DS2000A series oscilloscopes for the price of one.
Features
Includes top upgrades:

MEM-DS2000 – memory upgrade from 14 to 56 million memory points in a single capture.
AT-DS2000 – advanced triggering
SD-DS2000 – serial data decoder. Includes RS-232, I2C and SPI
CAN-DS2000A – CAN Triggering Decoding
Compatibility
Software License Bundles is compatible with the following models of Digital Oscilloscopes

RIGOL MSO2202A
RIGOL DS2072A
RIGOL DS2102A-S
RIGOL DS2072A-S
RIGOL DS2302A
RIGOL DS2102A
RIGOL DS2202A
RIGOL DS2202A-S
RIGOL DS2302A-S